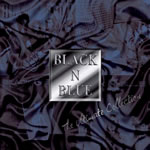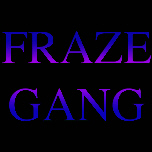 Black 'n' Blue

            'Collected'

© 2006 Majestic Rock Records

     Fraze Gang

      'Fraze Gang'

© 2006 Fraze Gang Music



Reviewed by Dave Palmer

Looking back at the 80's band Black 'n' Blue, there really was alot to like. As a matter of fact, their albums became some of the most sought after of any melodic hard rock band from that era. It was amazing to me to see just how many people out there loved this band as much as I did. Their popularity seemed to grow after they were gone. After a variety of pressings of the bands four albums, we get a collectors box from Majestic Rock that contains those four albums as well as a live DVD filmed on tour back in 1984. If my memory serves me correctly, that would be a tour of the bands debut album, and judging by the material played live, it would confirm it. On the DVD are a few tracks that the band were not able to release back on the debut album. Overall, the concert is pretty cool on this particular disc. It is a bit dated looking, but for die-hard Black 'n' Blue fans, this will be priceless. The albums all sound really good. Not sure at this point if any remastering has been done, but nonetheless, they sound pretty good. Majestic Rock has always given us some decent quality stuff as far as I'm concerned. No complaints. The discs are packages in a box with cardboard slip sleeves. There is also a book with some information on the band in it offered by Black 'n' Blue fan and expert Dave Reynolds.  The box however is limited to 1000 copies deeming it a collectors copy. If you don't have it and want it, I would suggest you hurry.

Overall

The complete Black 'n' Blue set in my opinion.  All four classic albums along with a DVD of a live concert from 1984 in Tokyo. It's great to hear these albums again. It reminds me of much better times in musical climate terms. The set is limited to 1000 copies so you better hurry if you want it and don't have it yet. This band really speaks for themselves. What more is there to say other than it's a nice boxset.

Questions or Comments? Email Dave by clicking
here
.
Reviewed by Dave Palmer

There is going to be some definite familiarity with this new band Fraze Gang for some of you. Remember Brighton Rock? Another band that I really was into. They released a series of really good straight forward hard rock albums in the late 80's and early 90's. Fraze Gang is the new home of two of those members. Greg Fraser and Stevie Skreebs are in Fraze Gang along with Phil Epp on Drums. The music delivered by Fraze Gang is melodic and in alot of ways the same vein as Brighton Rock. This is what these guys know, and they do it well. It is all about melody, hooks, and having fun. Something that had been missing for what seems like an eternity in rock music. The album contains 12 tracks ranging from very melodic to mid tempo rocker type stuff. Greg Fraser handles lead vocal duties on the album. Expect differences in vocals between Fraze Gang and Brighton Rock obviously. Greg has a bit different range, but his voice fits the music just fine. As far as what I liked songwise on this album, the opener gets things going in the right direction. 'Blow Me Away' is a very cool mid tempo tune that has infectious choruses as does the track 'Savior' which has some great melody to it which has been lost for a very long time in music. It seems that in time bands have written music to set themselves in a unique category, which in my opinion does more harm then good. Lets get back to the basics which is what Fraze Gang has done. Other favorites include the melodic and memorable 'Rainbow Eyes', the catchy rocker 'Paradise', 'High Life', the smooth feel of 'I stand Alone, and 'Roll With the Punches. Melodic rock is definitely back and Fraze Gang restore faith in the fact that music is the most important part of this business.

Overall

The guys in Fraze Gang are men on a mission. It is amazing how far the business has gotten away from the one very thing that counts the most...the music. Fraze Gang will be sort of familiar to Brighton Rock fans due to the presence of Greg Fraser and Stevie Skreebs. This is not Brighton Rock however. Fraze Gang churns out some very melodic tunes that become quite infectious. They do offer up those sweet sounding mid tempo rockers as well. If you have been missing great melodic hard rock, then look no further than Fraze Gang! Recommended!

Questions or Comments? Email Dave by clicking
here
.