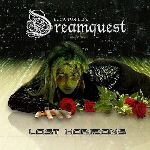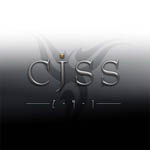 Luca Turilli's Dreamquest

         'Lost Horizons'

    © 2006 Magic Circle Music

     CJSS

       '2-4-1'

© 2006 Lion Music



Reviewed by Dave Palmer

'Lost Horizons' is the second of two recent releases from Rhapsody super star Luca Turilli. This particular band and release are actually under the name Luca Turilli's Dreamquest obviously and offer us some of what you are used to from Turilli, but at the same time, he is trying a few new things with his songwriting. The albums opens in a fashion that you are not used to hearing with the intro 'Introspection' and 'Virus' which are both really good tracks. The difference you may ask? It is a bit techno oriented in the keyboards and has a more modern sound overall. From there, I feel the album gets very sophisticated. It is very good, but at the same time might be a bit above the average metal listener. The band is female fronted and offer up an operatic sound which really adds that element that I am talking about. In some ways the music is what you would expect from Luca, but at the same time it is much it is at a bit of a higher level then usual. If Turilli was looking to broaden his horizons, I think he did it with this band and release. As far as my personal taste with this album, some of it I like and like quite well. For the rest of the album, it will probably grow for me. It's all really well put together in a large production type of sound. The keyboard sounds are a bit modernized and the orchestration and string arrangements add alot of depth. This album just solidifies the notion that Luca Turilli has mastered his craft.

Overall

This is very solid stuff. It may be a bit too sophisticated for some fans, but will not surprise others who are already fans of either Rhapsody or Turilli's solo stuff. Luca has branched out a bit with his sound, but the results are pretty good and not too experimental. If you are a fan of his, you'll probably want to check this release out.

Questions or Comments? Email Dave by clicking here.

Reviewed by Dave Palmer

It has been so long since I had heard these releases, I had almost forgot about them. After all of these years these albums really hold up well. It's straight forward heavy music for those that don't know, and also has a bit of a shredders delight in there as well. These two albums 'World Gone Mad' and 'Praise the Loud' were released fairly close together in the mid 80's. The band consisted of David T. Chastain on guitars, drummer Les Sharp, Mike Skimmerhorn on bass, and vocalist Russell Jinkens. That explains the CJSS part with the bands name. As far as the quality of the music with these releases, it's quite good and quite consistent. The only bad thing I could find was that it took this long to get these out on disc. I had cassettes originally. As I go through time, the list of what I am still missing on disc is getting smaller and smaller. This particular reissue of 2 albums on one cd helps with what is left. I'm not sure what else you can say about these two records. If you have heard them, you know they are really cool. If you haven't, and you are into 80's metal, you should definitely check this out. It definitely sounds of the era that it came from, but still sounds great even today. There are heavy tracks as well as a few more melodic tunes, but it's all pretty good. It's a shame we didn't get much more under the CJSS moniker, but David T. Chastain did go on to work on a fair amount of things musically.  If you are looking for some very good old school metal with a bit of shred to it, this is some really good stuff!

Overall

These albums really are long overdue for re-release. They were important in the 80's and with the resurgance of people wanting this stuff, it should do well when it comes to sales. Not sure if people like these 2 albums in one, but they do provide bang for the buck. It sounds good, has history, and most importantly...rocks out. Definitely worth checking out!

More info: Lion Music

Questions or Comments? Email Dave by clicking here.