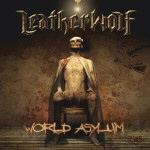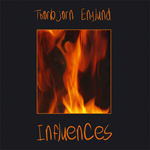 Leatherwolf

    'World Asylum'

© 2006 Massacre Records

Thorbjorn Englund

       'Influences'

    © 2006 Lion Music

Reviewed by Dave Palmer

I had the chance to meet Leatherwolf back at the Ultrasound showcase back in 2000. The band had reformed, or so I think anyway around that time. There have been a few changes since that time, the best of which is a new studio album. Other interesting changes include the departure of Michael Oliveri and the introduction of former Crimson Glory (Astronomica era) vocalist Wade Black. So with what seems to be changes a plenty, the one constant or consistent thing is the music. I was really surprised at just how much the band has retained their trademark sound of the past. The next question would be how much different does it sound with Black on vocals. Well, he is a very good singer as you may be aware of already due to 'Astronomica'. He is a bit different than Oliveri, but I think he fits pretty nicely into the band. Getting to the actual music on this album, it opens up nicely with 'I am the Law'. This tune has a very catchy, but heavy feel with attitude mixed in to get things going. It continues with some more very cool tracks like 'King of the Ward' and 'Live or Die'. The music is really very cool in my opinion and quite consistent. As far as more atmospheric sounding stuff, I liked 'Institutions'.  This tune has some great vocal work along with an overall smoothness without losing it's bite. I like that particular tracks build up in intensity to the end. I just think that overall fans should be pleased with this album. Black is a worthy replacement at vocalist and the bands sound is pretty well intact in my opinion.

Overall

It's been a long time coming. Even without Oliveri I think the fans will like what the band have to offer. It's heavy and traditional sounding metal. The band always seemed to have a dedicated fanbase due to their great track record and due to that, I think the record should do well. I hope marketing on it is decent and that people find out about it. I would really hate to see the band disappear for that amount of time again. Highly Recommended!

Questions or Comments? Email Dave by clicking
here
.
Reviewed by Dave Palmer

Whenever I do an interview, I always get interested in what people feel are their influences and how it affects their music and songwriting. Thorbjorn Englund of Winterlong gives it to us straight with his latest solo effort.  What I found amazing about this release was just how wide his influences are. You really get a variety of stuff from this release. From rock based stuff all of the way to some very melodic and more piano oriented material. And basically everything in between. This album has a high amount of creativity. Half the fun of listening to it is knowing why it was written and what it's about. The track  'Walking on the Edge' is a good example. It has a bit of the classical Malmsteen feel mixed with some old NES Castlevania soundtrack on it. Interest mix huh? It makes my point. That right there alone will probably get enough interest to sell a few copies. 'Siberian Nights' is a visual track. You can imagine and then listen and probably get somewhere in the ballpark. One style I have grown to like alot is Flamenco. I was ready to dive right into 'A Flame of Flamenco'. It sounds great and really showcases Englund's talent and adds another dimension to him as an artist. 'Flying' is one of the more intense metal riffage tunes. 'W.A.M goes Electric' is fairly self explanatory. Mozart on the electric guitar. There are some very good non guitar tracks on the album as well such as 'Beautiful Beyond' that really round this album out well. There are alot of tracks on this album, some a bit short, but it all is a very good listen. It takes you on a journey into the mind of a musician and does it very nicely.

Overall

I have really enjoyed Thorbjorn Englund's work with Winterlong and was pleased to see that we would get another side of him with his solo instrumental release. It's not that surprising at how wide his influences are if you are already familiar with Winterlong's stuff. That band has had a variety of sounds as well so this was expected. This release pays homage to his influences obviously and takes the listener on a pretty cool musical journey!

Questions or Comments? Email Dave by clicking
here
.