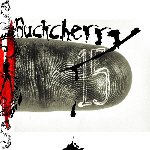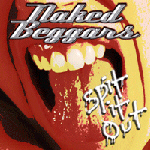 Buckcherry

                '15'

© 2006 Eleven Seven Music

Naked Beggars

    'Spit it Out'

© 2006 SMA Records



Reviewed by Dave Palmer

For some reason I thought Buckcherry was no more. It had been some time since we had seen anything new from them although we had some music released from Josh Todd. Along comes the bands latest '15'. I have to say that I really like this album, and this band. I got into the band with their debut and followed with 'Timebomb'. I think the bands new album has some of the same qualities that made the debut so good. It's all about a raw to the roots rock sound. Bands that would come to mind include the Black Crowes although I think Buckcherry is heavier or maybe even Silvertide although there might be quite a few people who have not heard that band yet due to them being a bit newer. The band to me sound revitalized and ready to take the scene by storm with this record. There is some definite radio friendly stuff such as the opening track 'Next 2 You', the very catchy 'Everything', 'Carousel' which follows next, the laid back 'Sorry' which has a great deal of melody, and 'Brooklyn'. There are other tracks that are a bit heavier such as 'Crazy Bitch' that might be good for radio but would probably have to be edited which I think takes away from the song and artists intent. I do believe there is a video for this track on the bands website which will be listed below. Do check this out. It's a good album with some very accessible stuff. You'll probably end up liking most of what you hear if you like your music based in a traditional rock sound.

Overall

It's good to see the band back after about a four year absence. The music has some of the same qualities as the debut. It tends to be catchy and instantly likeable in my opinion. I think with the scene having a bit of a warm up, especially for Buckcherry's type of sound, things could go well for these guys. If you like it raw and ballsy with some melody added in for good balance, you are definitely going to like this release!

Questions or Comments? Email Dave by clicking
here
.
Reviewed by Dave Palmer

Hey, remember Cinderella? Not the Disney thing...the band. Of course you do. Cinderella make a pretty sizeable mark in the scene and spawned a number of hit singles in their heyday. So what does that have to do with this review? Quite a bit actually. Naked Beggars is the band that we have featured here at the Resource before the has Jeff LaBar and Eric Brittingham in it. The band was actually formed by Inga Brittingham and Kris Casamento. To give you a picture of the bands sound, they are definitely raw straight ahead rock and roll. Inga handles main vocal duties which is something we are seeing much more these days, female fronted bands. 'Spit it Out' is obviously the bands sophomore effort and takes the bands sound in the same direction as before, but grows a little more as well. The bands sound to me is a little less flashy than what Cinderella offered and I only mention that as comparisons are certain to be drawn. Naked Beggars goes more for the basic rock approach that made bands like the Stones successful. It's all about the melodies and respect for the foundations of rock music. To pick out tracks that I thought stood out, I would include the opening track 'Hole in the Wall', the title track 'Spit it Out', the melodic and dreamy sounding 'What's the Question' which I think is probably the albums finest track, 'Creep', 'Lies', and the album closer 'Lullaby'.

Overall

Although this band has some Cinderella involvement, the band have their own unique sound. It's all based in the roots of rock. The music is consistent throughout the listen. There is no lacking or denying the musicianship of this band. There is a lot of tenure here. If it's straight up female fronted rock and roll you are looking for, this one is a good bet!

Questions or Comments? Email Dave by clicking
here
.