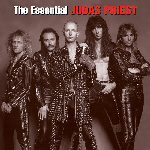 Judas Priest

'The Essential Judas Priest'

           © 2006 Sony Music

Reviewed by Dave Palmer

This band really needs no introduction. The members of the mighty Priest have been at it for more than 3 decades now. This latest compilation throws the best from those decades in a 2 disc package. While I'm not quite sure this is necessary due to the variety of compilations already out there, it does hold relevance due to the inclusion of some 'Angel of Retribution' material being in the fold. I was also happy to see some tracks which I deemed essential to any collection of hits. 'Blood Red Skies' still raises the hair on the back of my neck. I was a big fan of the 'Ram it Down' era and was thrilled to see it on the album as well. The usual suspects are here as well. 'Breaking the Law', 'Freewheel Burning' and 'You've got another thing coming' are usually always there and this time is no exception. This album is a very good look back at the band and you really see how the band has evolved from the early years, through a more experimental era of 'Turbo' and then taking it all back home with the bands latest 'Angel of Retribution'. I view these types of packages as great ways to pack around an abundance of great material from the band without filling you cd box. Now lets get back to some new studio material!

Overall

Even though we have seen a few compilations in the last few years, this is still a nice album to have if you want to carry some of Judas Priest's best material from their rather lengthy career. I have been a Judas Priest fan from the very beginning of my metal days and this compilation brings back some great memories!

Questions or Comments? Email Dave by clicking
here
.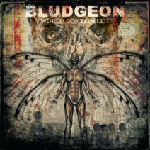 Bludgeon

  'World Controlled'

© 2006 Magic Circle Music

Reviewed by Dave Palmer

If you are looking for something heavy, look no further than Chicago based Death/Thrash metal act Bludgeon. The band have recently signed to Magic Circle Music. For those not in the know, this is the label of Joey DeMaio from Manowar is in charge of. The label features bands that in some ways are similar to Manowar, but the exception to the rule is definitely Bludgeon. The music is very heavy, but what I personally like is it isn't so brutal, that it is unlistenable. There are some very heavy, but cool riffs in this album which I think is the best attribute. Vocals are pretty typical of more modern day thrash type metal, but are alot different than the death growls one might expect from a death band. I would say that vocally, this band is closer to Tom Arraya from Slayer than say someone like Morbid Angel. As far as the music goes, I find it quite consistent in terms of intensity and quality. As I always mention with albums of this consistency, if you like the beginning and how the album gets started, you are probably going to like the album as a whole. I also like some of the cool sounding effect enhancements used on tracks such as 'Out of Reach'. As mentioned though, it's about the guitars. This is the part that I concentrated on. This is the reason I also liked bands such as Megadeth and others that are very riff oriented heavy bands. Just sounds great! I think the band have put together a decent effort with their latest album and should continue to make their mark on the scene here domestically.

Overall

Definitely geared to the more heavy audiences obviously. Bludgeon in some ways gets it done similar to the way Slayer does. Nothing too aggressive vocally, although there is quite a bit of edge vocally. The band have some great metal riffs which tend to make the release memorable. The music has a good flow and is consistent through the listen. For the fans of Death/Thrash style of metal, you may wanna give these guys a spin!

Questions or Comments? Email Dave by clicking
here
.