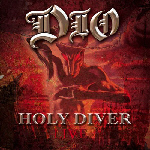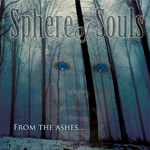 Dio

'Holy Diver-Live'

© 2006 Eagle Records

Sphere of Souls

'From the Ashes...'

   © 2006 Lion Music

Reviewed by Dave Palmer

This latest release from Dio is a really nice package and a very cool idea. Not that it is the first of it's kind, but for me I get one of my all time favorite albums in a special focus live package. 'Holy Diver' is without a doubt my favorite Dio album. From the quick lick of 'Stand Up and Shout' to the title track 'Holy Diver' all the way through to the classic 'Rainbow in the Dark'. This was a trend setting album in it's day and it holds alot of relevance today as well. Not only do you get the 'Holy Diver' material, but you get some of the great stuff that Ronnie James Dio did prior to Dio such as some Black Sabbath greats like 'Sign of the Southern Cross' and the amazing live rendition of 'Heaven & Hell'. You also get some Rainbow stuff like 'Man on the Silver Mountain' which has been a staple of a Dio show for years as well as 'Long Live Rock 'n' Roll'. This recording goes back to 1995 actually and features his lineup at that time. The show went off very well and apparently was filmed as well. You can't really say enough about Dio and his contribution to metal and he is still rolling today. As far as this album, it has good sound quality even though it was recorded over 10 years ago. Not that it matters much with the technology we have. Now I'm ready to gear up for a companion dvd.

Overall

It is what it is. But it is very cool. A live recording of the 'Holy Diver' album that was recorded back in 1995. There is a second disc with some of Ronnie's classics from his earlier bands. Most of these songs have been in his sets for years, but it would have been amazing to see this particular show due to the 'Holy Diver' material. It sounds good and will be even more fun with a dvd! I believe that to be on the horizon.

Questions or Comments? Email Dave by clicking
here
.
Reviewed by Dave Palmer

The new album from Sphere of Souls is the second of the two from Lion Music for April '06. For those not aware, Sun Caged members André Vuurboom and Joost van den Broek are a part of this new band. Also in the band in the bass and drum slots is Autumn Equinox members Kees Harrison and Ruud van Diepen and at guitars is former Imperium guitarist Rob Cerrone. As mentioned in another review, the latest Lion Music releases are both progressive and both really good. Sphere of Souls is a bit more atmospheric sounding to me. If I was to try to relate their sound to another band, I would probably mention acts such as Vanden Plas maybe, but not totally. Maybe a touch of Saga here and there although Sphere of Souls is quite a bit heavier. They just use some of the uptempo progressions you hear with Saga. This band deals with alot of moody element but also have some nice edge to their guitar sound without losing melody. It is pretty memorable stuff and sounds really good on the first listen. Where the bands music is progressive, I would have to mention that they never deliver a huge amount of flash. The band prefer a more uniform feel to their music. They basically let it flow very nicely. It is no surprise for those who are aware who the musicians are that this band is like a supergroup of sorts from the Dutch market of metal. Even with all of the flash this band is capable of, they keep it disciplined which offers up I'm sure one of the years best albums.

Overall

This album is in the progressive genre although it isn't as flashy as some I have heard. The band offer up music that is driven with emotion and atmosphere. There is a very nice flow and feel to the album that continues from start to feel. I think this album will end up being one of my more favorite albums of the year. It's definitely worth checking out, especially for you progressive metal fans.

Questions or Comments? Email Dave by clicking
here
.