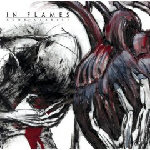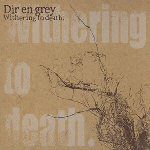 In Flames

  'Come Clarity'

© 2006 Ferret Music

     Dir En Grey

'Withering to Death'

© 2006 Warcon Records

Reviewed by Dave Palmer

In Flames is one of those bands that can take credit for helping a genre of metal. The metal I would definitely mention would be hardcore. While I am not a huge fan of Hardcore I really do like this band quite a bit. What I think will be interesting with this particular release is fan interest. I've seen some comments around about how the old die hard fans may not be into the release. I'm not sure if I agree. The only element that I personally think comes into play and why those comments are made is the melodic element. Not that the album is overly melodic. It is actually quite heavy overall, but there are some moments that may bring in an audience that may not have been particularly interested in the band in the past. I have personally grown to like the band better with each release and the same holds true here. The album opens heavy with the track 'Take This Life' and follows with 'Leeches' which is actually kind of heavy but has more memorable choruses. The tempo of the album in my opinion can be summed up by the track 'Reflect the Storm' which is a good track, almost radio friendly or single if you like. The album is pretty consistent with the way that the first few tracks flow. It almost has a bit of a commercial feel if you can actually say that about an In Flames record. For a casual fan like me, this is a decent record. For the hardcore fans, it may be a bit lighter than they might like. Other tunes I personally like include 'Scream' with it's riff rocking, 'Come Clarity' which has some nice melodic moments mixed with more intense,  'Vacuum' has a cool grind to it, 'Versus Terminus' for being one of the more heavy tracks, and finally 'Vanishing Light'.

Overall

A pretty decent effort. Not the bands heaviest work which may detract for some fans, but for me, I was happy with it. The music has a bit of a commercial edge with some of it almost being to the point of radio friendly. That doesn't mean power ballads or anything such as that. Just not as heavy as some of their other stuff and with radio these days, you just never know. Anyway, if you haven't dove into this bands work and don't like it as aggressive as some of the stuff out there, you may just like this release!

Questions or Comments? Email Dave by clicking
here
.
Reviewed by Dave Palmer

Dir en grey is quite an interesting band. They hail from Japan and are a bit more to the extreme side....sometimes. It's kind of hard to pigeon hole them into a corner stylistically because they have quite a bit going on that defies classification. The band appear to be heavy at face value, but there is quit a bit of rock oriented stuff on the album as well. The music has some very dark overtones to it but has the ability to draw the listener in to it with its catchy moments.  What will prove to be interesting with this release, which is the bands first on our shores, is whether the fans will be accepting of the lyrics being sung in their native Japanese tongue. Rammstein comes to mind when you think of bands who have had success to some extent with their music being delivered in German. As a matter of fact, I don't think I have much interest personally in hearing them sing in English. Will Dir en grey be able to pull this same feat off? Time will tell, but it could be uphill for them. The music on this album definitely has enough to it to appeal to the current hardcore scene, but there is also a fair amount of image involved with this band. If you hit the link below and check out the website which is also a bit interesting to navigate, you will see what I mean. I'm guessing there probably is quite a bit of energy to the bands live performance. As far as the album itself, you'll have to like a touch of hardcore in the vocals and a bit of diversity in the music. I personally would not know which way to market this band. They have that very heavy edge, but also have a more commercial edge with tunes like 'Itoshisa Fuhai Nitsuki' or 'Dead Tree' which could grab an entirely different audience. Overall, the album is pretty solid which is what counts.

Overall

As previously mentioned, there is something cool about this release. I wouldn't consider this a pure hardcore record although some of that fanbase may go for it. It may also appeal to the rock oriented crowd that like their music a bit darker. There is definitely some moody tones to it. Musicianship is pretty good. The big question is whether the band will be able to break this release to the mainstream with it being delivered in the Japanese language. That may be the only thing that may slow down progress. It is a pretty good listen.

Questions or Comments? Email Dave by clicking
here
.