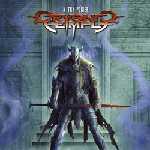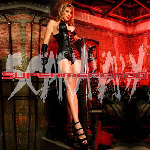 Cryonic Temple

     'In Thy Power'

© 2005 Limb Music Products

  Supermercado

    'Scary Baby'

© 2005 Darkstar Records

Reviewed by Dave Palmer

When you check out Limb Music releases, you pretty well know what to expect. The label really churns out alot of power metal. The question would be how the band sounds and if they resemble anyone in particular. When it comes to Cryonic Temple, it's that European power sound with a bit of Shok Paris thrown in. I mention that band due to the way the singer sounds and a bit of the music. It's just the first band that came to mind upon spinning this album. So what do I think of the music you might ask? Well, the band is tight and the music is pretty good. The only trap it may fall in is that there is so much of this type of metal out there that the band without proper promotion may go unnoticed in many markets. It would definitely not be due to and shortcomings on the bands part. As I mentioned, they have honed their chops quite well. At times in the bands music, I heard a little bit of Iron Maiden as well. This is due to the prominence of the bass guitar as heard on tunes like the intro 'The Sleep of the Innocent' which opens the album, and 'Wolfcry' that really starts off sounding like a Maiden tune from the 'Seventh Son' era. If you give the band a decent listen, you can hear a variety of influences in the music that offer the listener a pretty interesting listen. There is some very upbeat stuff like the track 'A Soldiers Tale'. 'Shark Attack' comes off sounding pretty traditional and a bit old school. I also like the track 'Eternal Flames of Metal'. Has a bit of the Manowar spirit in it. So there is another possible influence for you. I think if you put some of the mentioned bands together, you will probably get somewhat of an idea of what this band sounds like. Not really a clone of any, but a bit of all of them in the writing.

Overall

Another pretty decent release from the Limb Music label. Not sure if this band will move ahead of the pack due to the large amount of bands out there in the foreign market churning out this style of power metal, but they are a pretty solid band and have put together a respectable effort. If you are into any of the bands mentioned in this review, you may want to give these guys a look.

Questions or Comments? Email Dave by clicking
here
.
Reviewed by Dave Palmer

This album was of particular interest to me. I don't know if many of you remember the band Mind Bomb from the very early 90's. The band wrote pretty infectious music that was on the heavy side with dance beats in places. I bought the bands album back in the day, but lost track of them until about 6 months ago. The familiar member that came to the forefront was Matt Mercado. I think you can put two and two together. Supermercado...yep. I downloaded some MP3's awhile back after finding Mercado again and liked what I heard. What you get is more of the same with an updated sound. What Matt has added in the music is a hip hop vocalist as well. Now don't panic and run the other way. This is not a hip hop release, it's a hard rock release with a bit of hip hop in the backing vocals and at times Killa Kat takes the front for short periods. If you imagine Saliva and the way those style of vocals were handled on the band album 'Every Six Seconds' you will probably get the idea of what I mean. Anyway, I really enjoy this release, but for you traditionalists out there, you will have to open your mind a bit. It's more modern oriented, but infectious as hell. There really isn't a tune on this album that won't have you toe tappin' at one time or another. There are some great sounding sing along choruses as well. I just think there is alot to like. You also get a little of the flash that is remiscent of bands like Dope in the guitar work. Now I didn't say they sounded like Dope either, just so we keep that straight. My own favorites that I would mention include 'Scary Baby' with it's opening aggressive vibe. Very catchy.  'Ditch Kitty' is cool as well. This is one of the hip hop tinged tunes. 'Bitch @$$' is full of attitude, but may not appeal to everyone. It's kind of fun though. 'Cannon Ball Dream' has some good driving rhythms and will have you singing or headbanging... maybe both. 'What I Say' is pretty catchy and has a funk vibe to it. Rounding out the list is 'Pookie'. Not sure what that is all about, but it's fun and memorable.

Overall

I find this release to be a helluva lot of fun to listen to. It may not be for everybody, but if you have an open mind, it might just work out. Fans of Mind Bomb may want to pay particular attention due to the presence of Matt Mercado. If you remember Mind Bomb, this new band is sort of like that, but maybe a bit more updated and more bombastic. It's all in good fun and the band have the potential to get some radio attention if played right. If you like it more modern with a dose of fun, don't miss this release!

Questions or Comments? Email Dave by clicking
here
.