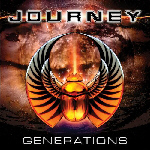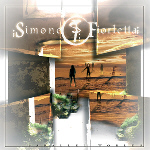 Journey

     Generations

© 2005 Sanctuary Records

Simone Fiorletta

Parallel Worlds

  © 2005 Lion Music

Reviewed by Dave Palmer

Probably one of the most influential aor rock bands of our time would be Journey. Not alot has changed through the years with this band with the exception of the pretty big change in vocalists from longtime singer Steve Perry to former Tall Stories vocalist Steve Augeri. It's actually a pretty good fit as I always found that Augeri's vocals were fairly similar to Perry's vocals. 'Generations' is the second release featuring the new singer. It starts out pretty promising with the track 'Faith in the Heartland'. On this record however, the typical melodic sound is turned to a more guitar oriented venture. Neal Schon definitely is the highlight on this album as the guitar work is the high point without a doubt. What I really didn't expect however was the usage of four additional vocalists. I think I would have been more content to have heard most of it vocalized by Augeri. The stuff that he sings after all is quite good and very much Journey. After the first two tracks, we get our first non Augeri track with 'A Better Life'. This track is sung by Deen Castronovo and the following track 'Every Generation' is handled by Jonathon Cain. I really like Deen's vocals on 'A Better Life' and felt that Cain's were adequate. From this area, I felt the album became a bit more average. Not bad, but nothing really stood out for me. Will I by more Journey? Sure, it doesn't affect me that much. There are definite highlights after though with tracks like 'Knowing That You Love Me' with all of its melodic glory, and 'Beyond the Clouds' for all the same reasons. Just for the info 'In Self-Defense' is the track which is vocalized by Neal Schon, and 'Gone Crazy' is handled by Ross Valory. There is also a bonus track titled 'Never Too Late' which is also handled by Deen.

Overall

Not a bad effort, but not the bands best either. There are some fine moments on this disc that make it worth the purchase. What I look for in a Journey album is loads of melody. This album is fairly guitar oriented which isn't always a bad thing, it's just not what I expected after 'Arrival'. The fact that Journey has been guitar oriented in the past will make some fans happy. It all remains to be seen.

Questions or Comments? Email Dave by clicking
here
.
Reviewed by Dave Palmer

These days it gets pretty hard to keep track of people and who they are from a band standpoint. I jumped into this album not initially realizing that Simone is the guitarist of the Italian Progressive Metal band Moonlight Comedy. Well, I got that point and it clears a few things up. If you know his band, then you know the caliber of guitarist that Fiorletta is. He definitely can shred. This album is basically an all instrumental guitar oriented package. These can be some of the harder albums to review unless you look deeper to what is really going on here. With 'Parallel Worlds' there is a variety of things. I found Simone to do the usual noodle-fest type stuff at times, but at others, I found the music to be quite relaxing. Sometimes a song on this album can accomplish both such as on the track 'Alone in the Rain'. The songs are really almost break even between the shredders and the lighter numbers which I though gave a decent balance obviously. This album will probably mean a bit more to the instrumental enthusiasts out there as the casual or average fan has a harder time with there being no vocal work. The only thing that resembles vocal work is the track 'Lullaby for Laura' which is a bonus track and this albums closer. It really isn't vocal as in words, but there is some vocal melody added in to give the track a little more. It's kind of hard to explain. As far as my personal taste with this album, I like both styles, light and heavy, about equal. Tracks I liked in particular include 'For You', 'The First Day of Life', the already mentioned 'Alone in the Rain', and 'A Strange Evolution'.

Overall

For those who know Moonlight Comedy, Simone needs no introduction. He's full of talent, knows how to shred, and can compose quite well. This album is geared more to the instrumental fans. There is a decent balance between the light numbers and the shredders. You may have heard this all before with the quantity of good guitar players that delve into this type of album, but it is still enjoyable to listen to. If you like good guitar work with some melody mixed in, this one might be for you!

Questions or Comments? Email Dave by clicking
here
.