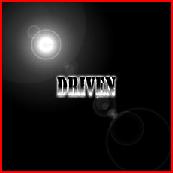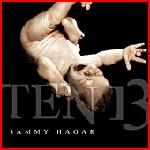 Driven-Promo

© 2000 Spooky G Music

Sammy Hagar-Ten 13

   © 2000 Cabo Wabo Music

Remember Tracy G from Dio?? You know, the guy who shredded like hell on albums like 'Strange Highways' and 'Angry Machines'. Well, he has left Dio, but has been quite busy with a number of new projects. One of his newer projects is the band Driven who has just had Mike Terrana join the fold.

This promo is only a four track and follows full length album 'Citizen X'. Tracy is making very heavy music drawing from very heavy influences. Teaming with Timm Saxton, Larry 'Bones' Dennison, and Ray Luzier on this particular outing, they have created a bit of a mix. Opener 'World to me' is crunchy and thick. Vocals remind me a bit of Reznor and Skold. 'No one to you' has a groove to it, and remains very heavy. Probably my favorite on this disc. 'Bittersweet' is a change of pace. This is a really good tune. A slower number that has great vocals, great backgrounds via keyboards, and incredible acoustic guitar. You have to love this tune. The final track has one of the nastiest guitar sounds I have heard in a while. I really can't think of another guitarist who gets this much grit in it's sound. Reznor style vocals appear here as well.

I've gotta tell ya, this is a band to watch. I totally dug this promo. I think the band is gonna make it's mark. If you are looking for something to kick your butt, this will do it!!

One of the busiest musicians in the business is back with another great solo disc. Sammy Hagar keeps churning out the great music he has always been known for. The Waborita's are still backing him and you know it's gonna be good.

Hey, let's get this thing started off with the groove track 'Shaka Doobie (The Limit)'.  Great choruses and toe tapping tempo. 'Let Sally Drive' continues in the same tempo proving this album is gonna be consistent. 'Serious JuJu' is already spanking the airwaves. This track is really cool and kinda different from what Sammy has been doing lately. You'll more than likely dig it. 'The Message' is songwriting at it's best. Great piano work with a big guitar sound.  'Deeper kind of love' and 'Little bit more' are your typical Hagar style stuff. No disappointments. How about a birthday tune?? 'Ten 13' is just that. Sammy's birthday. Would love to be at the Cabo Wabo on this date every year for his birthday bash. Heard it doesn't get much cooler. 'Protection' sounds a lot like something off of 'Marching to Mars'. '3 in the middle' is definitely the rocker of the album. Pretty fast tempo and mean guitar sound. 'The Real Deal' gets the slide guitar going. Album closer 'Tropic of Capricorn' has big melodies mixed with great guitar work. One of my favorites.

I have always loved Sammy's solo stuff and this album is no exception. Great songs from a class act musician. If you miss this one, you'd have to be crazy!