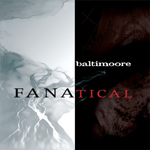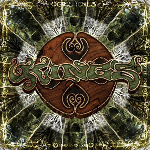 King's X -Ogre Tones

   © 2005 Inside Out Music

Reviewed by Mike King

Baltimoore is back in business with their 7th album 'Fanatical' and I'll tell ya, it's one crunchy piece of work. It's as rock should be, raw, ballsy and in your face. I cut my teeth on the Baltimoore bone when I reviewed their last last album, 'Ultimate Tribute' and I was hooked on their style then. Now that I've heard a studio album with original tracks from this Swedish band I've become a true believer. The overall sound on the album has a 70's and 80's analog sound which captures the raw blues sound that is Baltimoore. Bjorn Lodin's vocals are in true form, real gutsy and raspy but fresh, with real catchy hooks. To me he has that bluesy Paul Rodgers attack mixed with the gravely sound of Bon Scott.

The guitars are straight up with very little effects. Just man and guitar with an amp cranked to eleven. There is some real cool double lead riffs and hook lines that I find impressive. Keep in mind that this is not a shred band but an AC/DC, Bad Company, Thin Lizzy style only a bit more heavy. Weine Johansson's bass lines are real groovy and carry a mean bottom end which lends a driving force behind their music along with Ian Haugland's powerhouse time keeping. There are not any breather songs on this album. In other words no wimpy ballads, however there are some real grungy blues numbers that will kick you when your down. Every song has a 'Pissed off at the world 'attitude to it which is what a guy needs once in a while.

Overall

This is a really good rock album for those times when you don't want to feel like being good. It's high energy. It's raw and crunchy. It's loud and mean and has no mercy on the week hearted.The vocals are bluesy and ballsy as is the music. The guitars are mainly in the penatonic modes, which has almost become a lost cause in todays metal scene. Baltimoore is essentially a band that plays a classic rock sound with a refreshing feel to it. We've been bombarded with so much studio sounds that we've forgotten what a real ,from the heart rock band sounds like. This album gives us the injection of real roots rock and roll that we need from time to time.

Questions or Comments? Email Mike by clicking
here
.
Baltimoore - Fanatical

      © 2005 Lion Music

Reviewed by Dave Palmer

Ahh, King's X. These guys have built themselves quite a reputation and career through the years. For me, 'Out of the Silent Planet' was my introduction to this Texas based trio. That album for me is so classic. Nothing at the time even sounded like it. Well, to this day, they still sound original compared to other bands. The latest offering from the band is 'Ogre Tones' and is offered via Inside Out Music this time. I have to be honest. There was a few albums back that I wasn't really thrilled about. I would definitely say that I am much happier with this latest offering. It could be that I just didn't understand those albums. This band always comes across a little deeper than what is on the surface. Some serious sophistication that is a bit different than what you get from the progressive movement. Anyway, this album in some ways offers a little old and a little new. The album opens with a tune that is fun and catchy with some very good melodic element in 'Alone'. The tune 'Stay' sounds to me like something off of 'Gretchen goes to Nebraska'. The sound is definitely there. The album flows with a consistency from there. Not only in terms of length of song, which all are around the 3 minute mark for the most part, but also in terms of style. From 'Hurricane' to 'Bebop' to 'Open My Eyes'. Some of the more catchy numbers to me include 'If', 'Fly' and 'Freedom'. 'Honesty' is a nice laid back acoustic based tune. 'Sooner or Later' is the albums longest track and very reminiscent of the classic King's X sound. The album closes out with the final two tracks, 'Mudd' and 'Bam'. 'Mudd' is a chugging tune that has some great vocal harmonies. 'Bam' is an interesting closer. More than a song, I'd classify it as an experimentation in sound with what almost sounds like a commercial advertisement from the past. I tell ya, there's meaning here and I just haven't picked it up yet.

Overall

It's safe to say that I am back on the bandwagon. I found this album a bit short, but memorable and enjoyable. King's X may not be for everybody, but they do have a legion of loyal fans and that is why they have been pretty successful. I can't help but think this album will add some new fans if there is a successful push. Definitely a good addition to the Inside Out Music family! Good stuff!

Questions or Comments? Email Dave by clicking
here
.