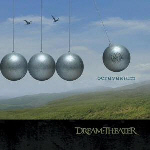 Dream Theater - Octavarium

          © 2005 Atlantic Records

Reviewed by Dave Palmer

I wasn't exactly sure what to think upon first listening to Dream Theater's latest album. This album to me is quite a bit bigger than it appears. The same progressive sound is evident, but there is also a bit of a dirty sound similar to the sound on 'Awake'. I really liked that particular album, so that part of the sound stood out a bit. If I was to talk about the one thing that stood out to me, it's the fact that this album is a sleeper. I mean that in the sense that after a listen or two, it will grab you and not let go. As far as Dream Theater goes, there are those albums that you recognize the talent of the band and the music satisfies, but  as far as the albums that really stand out for my own taste, I am big into 'Images and Words', 'Awake', 'Scenes from a Memory' and this latest album. Yes, I find it that good. Looking at the music, I couldn't really find anything that disappointed me. It was more like which was better of the songs. My favorite is the brilliant 24 minute long masterpiece and title track 'Octavarium'. This song has many faces, all of them enjoyable. It starts out sounding like Pink Floyd and then slowly builds from there. I listened to this track and felt that it didn't seem like it had run 24 minutes. I also liked 'Sacrificed Sons' alot. A bit of emotion runs through this song and there is definitely substance. For just getting down to business, I liked the opening track 'Root of all Evil' and the track 'Panic Attack'. 'Never Enough' is interesting. Definitely Dream Theater, but sounds a bit different at the same time. I really think that this album wins big musically and from an accessibility standpoint. It will definitely see alot of spin time in my deck.

Overall

One of my favorite Dream Theater albums for sure. The music on this album is consistently good. You may need to spin it a second time to get the vibe this album offers. You'll definitely be glad you did. I have heard that comment made more then once. It really shows that this band still has alot of creativity and why they have become one of the elite's in the progressive rock movement. Very solid and recommended!

Questions or Comments? Email Dave by clicking
here
.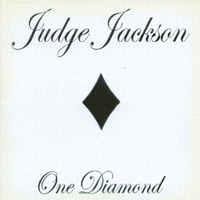 Judge Jackson - One Diamond

          © 2003 Curtis-Joe Records

Reviewed by Mike King

Now here is band that has stuck to their guns through all the trendy sludge that the corporate world has flung at us over the years. The lay people of the world don't even know what the term "Rock and Roll" means anymore. There are a few bands out there that have said, the hell with it and stuck to playing music that they love and believe in. Judge Jackson is one of those bands. Having recently released their third CD on Curtis Joe Records/Dreamscape Music Group entitled 'One Diamond' this band is rising to the top with their from the heart brand of

Rock and Roll. There are ten priceless gems on this album that cover a variety of musical styles from hard rock to melodic acoustic ballads. The CD's opener, 'King' is a great example of raw straight up rock that we've been lacking for so long in the music biz. 'King' could easily become one of rock's greatest songs. The second track on the CD is a great blend of acoustic guitar and power chords which combine to tell a sad but true story of a fallen fan and friend of the band. This song is a good example of their soulful songwriting. They tell stories that are full and meaningful. Track three, 'Salvation' is another in your face rocker that will git your blood to boilin', with searing guitar work and gutsy vocals. There is one track,'Buckle', that is kind of a rock, funk fusion thing that shows of the bands versatiliy. It sounds a lot like something Hendrix would have done only a lot more polished. No good rock album would be complete without some token ballads on it. 'Amazing' contains souful lyrics powerful lead vocals and melodic harmonies and even a well orchestrated violin section. This is one of those songs that could easily be on the pop, rock and counrty charts. The last track is a live track that has that Nitty Gritty Dirt Band feel to it. A counrty rock sound you might say that is complete with harmonica, slide guitar and I'm not sure but I think I can even hear a banjo in there. All in all this album is a great album if you are into a mixture of musical rock styles and good musicianship. There are no boring moment on 'One Diamond'. I've listened to it over and over again and have not fast forwarded or skipped a track . This band is one to watch for as they could easily become one of the next greats.

Overall

This CD contains a raw rock and roll style that I personally enjoy. I'm not comparing their sound to bands like The Eagles or Lynyrd Skynyrd but giving you an idea of the versatility this band has. They go from pure hard rockin tunes to country rock or even a fushion sound with dynamic vocals and crafty guitar work backed with a tight rythm section.This album is very catchy with out a dull moment on it.

Questions or Comments? Email Mike by clicking
here
.