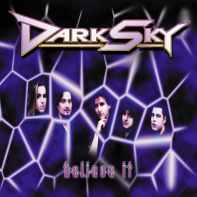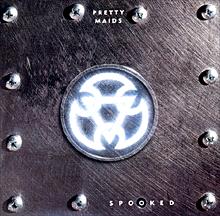 Dark Sky-Believe it

© 2000 Good Life Records

I remember hearing Dark Sky for the first time. I clicked on a soundbyte via their website. The sound that came out was rich and full and seemed to be heavily influenced by 80's rockers Europe. I had to hear more!

Yes, the album does open up with the rock anthem 'Rock me' and sounds a lot like Europe, but it has it's own Dark Sky persona. The track is instantly memorable. The keys on this album have a very strong presence throughout, but a great mix of guitars, rhythm section and vocals are very apparent as well. The band was formed in 1983 and believe it or not, this is their first album. 17 years in the making??

Tracks like 'Stay Young' and 'On and On' solidify the sound of the album as great AOR. Check out the track 'Masih ada Rindu' that has vocals in Malaysian. Very cool sounding and how many bands do you know that actually sing in Malay?? I also liked the intro track 'Magna quaedam Spectare' that leads off 'Gimme a Try'. 'Magna' is an awesome organ compostion that leads into one of the finest tracks the album has to offer.  On the lighter side we have 'Jane' and 'Eternity' that have a very high quality of song writing and melody. Check out the solidity of the title track as well.

This album scores big, especially for you fans of 80's style rock. The music is very reminiscent of a time when melody was important and having fun was what it was all about. If you are sick of being brutalized by todays genre of American metal and want to tap your toes and sing along, give this album a spin!

Pretty Maids-Spooked

      © 1997 Prema Music

Another Pretty Maids album in the long chain of releases. I am always amazed at the consistency of the band and the songwriting. For all of you Pretty Maids fans here in the States that thought these guys were gone because you could not find their albums here on U.S. soil, you could not be more wrong. This album was released 10 years after the phenomenal 'Future World' disc. What has changed in 10 years??

Well,  they still rock!  They still have the same great melodies. Not much has changed. This album is fantastic. I am reviewing the Japanese version of the album that contains 15 tracks.

The album opens with an instrumental intro that leads off the rocker 'Freakshow' and doesn't really slow down until 'Live until it hurts' with it's 'Love Games' feel although it is more guitar oriented. Great melodies. The album gets back to the heavy sound with 'Spooked' which is amazing.  This tune will have you banging your head hard as will 'Twisted'. How about a ballad?? The Maids were always amazing writers of good ballads and 'If it can't be love' is about as good as they have ever done. The album gets moving again  with 'Never too late' and 'Your mind is where the money is'. How about a Kiss cover. They do a very cool version of 'Hard luck Woman' on this album. This album also has bonus tracks. How about a tune written by The Osmonds called 'Crazy Horses'?? The bonus tracks for the Japanese version are as consistent as the rest of the album.

This is a very solid effort by a very solid band. If you are not familiar with this band, this is a great album to check out. As a matter of fact, I mentioned it before, they have an amazing back catalogue. This album is a worthy addition to any collection. As a matterof fact it is a must have!