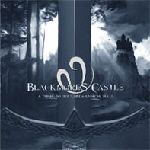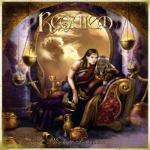 Blackmore's Castle - Vol. II

           © 2005 Lion Music

Requiem - Mask of Damnation

          © 2003 Sound Riot Records

Reviewed by Dave Palmer

A while back some of you may remember us taking a look at the first Ritchie Blackmore tribute platter. Blackmore has really has an amazing influence on the rock world with his variety of projec ts from Deep Purple through Rainbow up to his more recent work with Blackmore's Night. It's really no surprise that when you talk about a tribute album spanning Blackmore's career, you are gonna have plenty of interest and people wanting to be a part of it all. Sometimes so much, it takes two discs to cover it all. Well, here we are at volume II of the tribute and plenty more great music being covered by artists who feel that Blackmore made a mark on their career in one way or another. Some of the artists that chipped in tunes on this release include Domain covering 'Stormbringer', Dogpound with 'Mary Long', a band that has already been the subject of a tribute Baltimoore doing a great version of 'Kill the King'. House of Shakira, one of the more modern greats in AOR gave us their version of 'Starstruck'. There really are plenty of more talented musicians involved and quite frankly, I think about everything on the album is tastefully done. This isn't one of those oddball tributes where some other genre of music grabs ahold of a batch of tunes and totally massacre them, this is rock and roll done by the rock and rollers of our time. I would also like to chime in that my own exposure to Blackmore really was very influential on me and my ongoing personal taste for this style of music. From the classic Deep Purple albums such as 'Machine Head' through the Rainbow stuff I absolutely loved like 'Straight Between the Eyes' or 'Difficult to Cure', there's no denying why some of these tributes are done. This tribute along with the first were definitely well earned!

Overall

What else can be said. Everything is tastefully done. If you like Blackmore in any way, this stuff will definitely appeal. I always find tributes interesting in the fact that we get the musicians own interpretation of each song covered, and this is no exception. The songs here are done faithfully and end up showing a great deal of respect to the man himself, Ritchie Blackmore.

Questions or Comments? Email Dave by clicking
here
.
Reviewed by Dave Palmer

Looking at Sound Riot Records signings, Requiem was definitely a good one. If I had to throw a few bands in the barrel to come out with an explanation of who they sound like, I would take a small part Dream Theater mixed with Saga mixed with just about anyone in the melodic speed metal scene. This band really has a large sound and write their songs in an almost production like way. This is typical of progressive bands, but these guys are a bit more than that. As mentioned, by the bands I feel they resemble a bit, you can go from track to track and here these elements, some slight and some stand out a bit more. ake for instance the song 'Divine Illusion'. This track is where the Saga resemblence comes in. While Requiem is a bit heavier obviously, the songwriting structure and a bit of the vocals will be familiar. 'The Dying Ember' has more of the melodic speed metal sound in my opinion. The band notch it up a bit on the drums and rhythm's and the neoclassical element is infused into the music. 'Blinded' is kind of a mix of both of the aforementioned styles. So where then do we get the more pure progressive element? I would lean towards tracks like 'Dagger'. They are limited in number on this album as mentioned, but there is a bit of progressive here as well. Overall, the album falls into the more melodic speed metal category though. There are 8 tracks listed on the album, but there is a ninth unamed track that resembles the rest of the album in terms of sound and quality. It has been some time now since this album was marketed. I do believe the band are working on a third album and will probably show even more of what they are made of.

Overall

A pretty decent effort from yet another band from Finland. The album is based mostly in the style of neoclassical melodical speed metal. There are a few small area's of progressive as well. Vocally, Jouni Nikula reminds me a bit of Michael Sadler from Saga. The music is consistent throughout the album. If you like the melodic speed metal that you hear in Europe today as well as the last few years, you may want to give this a spin.

Questions or Comments? Email Dave by clicking
here
.