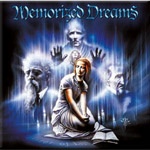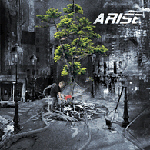 Memorized Dreams - Theater of Life

              © 2004 Sound Riot Records

Arise - The Beautiful New World

           © 2005 Spinefarm Records

Reviewed by Dave Palmer

I really dig the stuff that Spinefarm puts out. There really is quite a variety of music on the label, all triggered to the heavy side naturally. Arise is on the very heavy side. The band are similar in some ways to the more extreme bands that the label offer. The rough sounding vocals are there, the speed and intensity is as well. I was really grabbed by this band however by their dynamics. Every area of the band seems to compliment each other for a well balanced feel. I will say again that this is very heavy stuff and may not be for the weak listener. The first thing that stuck out was the artwork. I found it pretty cool. In a way, it describes the album visually. Destruction all around with the latest thing of beauty about to come down. Kind of comical. Anyway, I want to look at the music a bit because that is what the review is all about anyway. The music at times is a bit flashy, but very intense at the same time. When I say flashy, I kind of mean like Children of Bodom in a way, but they don't necessarily sound like them. The music in some ways is a bit traditional sounding and reminiscent of thrash with a bit more modern sound. Some of my own personal favorite tracks on the album were 'How Long Can You Pretend', 'A New World', 'King of Yesterday, Slave of Today', 'Inject the Machine', and the album closer 'Tribute to the Flesh'. You're not going to find anything mellow on this disc. The band goes for the throat and doesn't let go for the complete listen.

Overall

A pretty solid effort if you like your music on the heavy side. It's fairly typical of what you expect from Spinefarm and the more death side of metal. I liked the flashy aspect and the intensity. Vocally, some may find it a bit too aggressive, but for those who don't mind it, this is probably gonna be right up your alley!

Questions or Comments? Email Dave by clicking
here
.
Reviewed by Dave Palmer

Memorized Dreams originates from Norway and play in a more Melodic Power Metal style. The bands release 'Theater of Life' is quite cool. One of it's selling points is the presence of Tommy Newton taking care of mastering duties. To gauge the caliber that Newton is, keep in mind that he has also been involved with Kamelot as well as one of my favorites Victory. As I listened to this album, I found the classification very well founded. The album to me was heavy in places and had that typical heavy metal sound ala Europe circa late 90's and early 2000's. Occasionaly you get into more of a sound like melodic speed metal on tracks such as 'Gates of Heaven'. The melody flows and then the tempo turns it up a notch for more of a speed metal listen. There are some amazing light numbers that I feel balance the album very well. Tracks such as 'Sea of Oblivion' with it's light tempo and choir background vocals show a different side of this band and what they are capable of. The band utilized the talents of some of the members of the Trondheim Symphonic Orchestra. This element has added some great depth to the album overall. It always helps to have the great guest talent on your release such as some mentioned as well as Olaf Hayer from Luca Turilli and Dionysus on lead vocals on 'Gates of Heaven'. Although I felt most of the album stood out, some of my other favorite tracks included the mentioned 'Gates of Heaven' and 'Sea of Oblivion' as well as 'Neverland', the epic sounding 'Crimson Dreams' and 'Cardinal Sin'.

Overall

A solid effort from this Norwegian Melodic Power Metal band. The music is just as described. It is fairly traditional sounding and overflows with melody. The album has been around for a little over a year and has been missed by some fans probably, but I'm sure that if you like this style of metal, you'll find this particular album worthy of checking out!

Questions or Comments? Email Dave by clicking
here
.