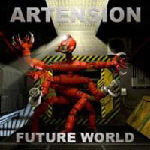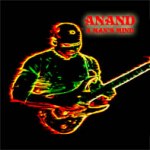 Artension - Future World

          © 2005 Lion Music

Anand - A Man's Mind

       © 2005 Lion Music

Reviewed by Dave Palmer

'Future World' is actually the seventh album by this progressive supergroup of sorts. I have to say I had never really heard them until this release. Most familiar with this band will know of John West on vocals, but also on the album are keyboard superstar Vitalij Kuprij, drummer Mike Terrana who we remember from the awesome power metal act Rage among others, Steve DiGeorgio on bass and Roger Staffelbach on guitars. This band plays their progressive music in more of a symphonic fashion than you might hear from others in the genre. Bands that come to mind would include Kansas at times or maybe Yes due to the way the songs are presented. This band has a fair amount of popularity due to their consistent quality in songwriting. I think the album sounded decent although it's not totally my type of gig. There is no denying however that they have a multitude of talent, great songwriting ability, and a legion of loyal fans. What I did find interesting on this album was the vocal work. Multi-layers of vocals that reminded me a bit of Uriah Heep at times. The music can be fast and frantic at times, and at others, much more finesse and melodic. I would actually say there is fast melodic and slow melodic because it has this overall through the album. The music tends to flow well and if you dig this type of stuff, you are definitely gonna come away happy.

Overall

Fans of technical and over the top progressive are gonna like this. The music has a symphonic element to it that produces a very large sound. The band deliver the music well, with heavier moments at times and then back to lighter without ever losing the melodic nature they are very good at. If you like your progressive in a different vein then the norm, you might wanna try this. If you already know of this band and like them, then you probably already have.

Questions or Comments? Email Dave by clicking
here
.
Reviewed by Dave Palmer

'A Man's Mind' is a re-release of Anand Mahangoe's first album with two additional tracks. One of these tracks features one of the busiest drummers in the business, Mike Terrana. Anand comes across on this album as a very talented songwriter not to mention he's no slouch on guitars either. I found the music very accessible for instrumental music. That term usually turns away the casual listener due to the short attention span they sometimes have when there is not a singer. The music I found to be up to the usual quality of what you see from an artist early on. Anand plays with finesse through alot of this album, sometimes similar to Satriani in my opinion. Where I found Satriani accessible and fun to listen to, I find Anand the same way. Looking at the style of music on the album, I would point to tracks such as 'Mysterious Way', 'Side by Side', 'Memories Only', and 'Another Side of Me' as the more laid back and dreamy style tunes. The overwhelming feel of the album is a bit more upbeat with plenty of instrumental rockers such as the humorous titled 'Return from the Red Bananaworld', the Satriani sounding 'Attack of the Horrible Space Babes' (which doesn't sound like a bad thing really), 'Boys with Toys', and 'What's on a Man's Mind' show the heavier side of Anand Mahangoe. His delivery and technique are awesome and this album really gets the job done in my opinion.

Overall

Another solid effort from Anand. I know this is a re-release of his debut effort, but it really shows where he is from a songwriting standpoint and sets the tone for his career as an instrumental artist. The music is pretty consistent in terms of quality and has a variety of tempo's that give the listener a bit of an adventurous listen. If you are the open minded type that doesn't miss vocals once in awhile, this album is definitely worth your time.

Questions or Comments? Email Dave by clicking
here
.