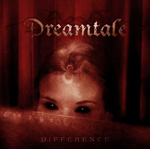 Dreamtale - Difference

  © 2005 Spinefarm Records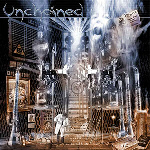 Unchained - Unchained

  © 2004 Sound Riot Records

Reviewed by Dave Palmer

'Difference' is the third installment from Dreamtale and is once again released via the Spinefarm labels. To me, this album seems to be the same in places, but at the same time very different. The last album, 'Ocean's Heart' was very good and had a lot of finesse to it. 'Difference' is really good as well, but to me sounds a bit more heavy from a guitar standpoint. The album rages through the first three tracks, 'Lost Souls', 'Wings of Icaros', and 'New Life' before you get to a similar finesse style track that is similar to 'Ocean's Heart'. 'Lucid Times' is that track and is a bit epic in it's own way. This particular track has it all. Mellow moments, choir style vocals, heavy build up, etc. This feel continues with the melodic mid tempo track 'Mirror'. The album then picks up with the melodic speed metal rocker 'World's Child', but then drops off again in tempo with the much lighter vocal driven tune 'Sail Away'. 'Fly' is an amazing track and fits more into the epic feel type of song. It has some heavy guitar once again but also has some very cool vocals in the mid section of the song.  The song that follows, 'Secret Door' is one of my favorites. This track is a very upbeat type of song with equal amounts of keyboard and guitar usage. This song is probably the most infectious on the album. The album closes with the last two tracks 'We Are One' and 'Green Fields'. 'We Are One' starts off with some more of those cool sounding choir vocals and develops into a much heavier song. This song would fit well with the way the song opens. 'Green Fields' is a nice laid back track. It's kind of like the album tells a story and this last track caps it off with emotion. Another one of the best songs on the album.

Overall

We already decided that this band was worth it last time we checked out 'Ocean's Heart'. As good as that album was, I think the band have developed, even with a couple of member changes (although I believe Esa did record this album) and show that they have the maturity it takes to stay around for a while. I also believe that the singer is different although it is a bit hard to figure out with the exception of my bio sheet. Nonetheless, this is a solid power/epic title by a band that is finding a great amount of confidence in their ability. Definitely worth checking out!

Questions or Comments? Email Dave by clicking
here
.
Reviewed by Dave Palmer

The Swedish band Unchained released their self titled debut album in 2004. Upon listening to it I found it to be what I call a 2 spinner. You think it has enough potential on the first spin to maybe give it a second. Upon the second spin you get your ass kicked by it. Those are some of my favorite albums of all time... the 2 spinners. Anyway, upon putting this disc in, there was some resemblance in the guitar work to Iron Maiden. I'm a big fan of Maiden so I was cool with this. Don't take this as a clone album though, because it isn't. Remember, a resemblance. This is a power metal goodie bag of tunes. As mentioned, the opener 'My Guide' starts off sounding like Maiden a bit and really sets the tempo and tone of the album. If you like this, you're gonna keep going for sure. 'The Analyst' continues in the same tempo and really showcases some good vocal work by Per Karlsson. 'Ghost of the Alchemic Hall' starts next and had me thinking Manowar in the vocals. Some very close similarities. Once again, due to the way this band writes their music, there was a Maiden sound in the guitar. Pretty cool song I think. 'Theater of Fear' is one of my favorites. This tune has very catchy rhythm guitar work.  Moving on, next we have the track 'I Dream' which reminded me of Dokken's 'Alone Again'. Similar in the way it is delivered. Definitely one of the most memorable on the album. 'Ordinary Sinner' is a great rocker. This song is very traditional and I like that Dickinson-esque scream in the middle just before it gets to a progressive sounding part.  The album flows through the last three tracks in heavy fashion. 'Like the Candle' is similar to some of the other stuff early on in the album. Nothing fancy but decent. 'The Great Witch Hunt' is a favorite with the hard driving guitar sound driving this one forward. 'Seventh Sin' is the finale and is once again traditional sounding. Straight forward metal track with some cool progressive elements through out.

Overall

I'm definitely new to this band. After a second spin I was really happy with what I had experienced. The band sound a bit like Iron Maiden at times in the guitar work. I found every track to be decent on the album without much filler. The band come across to the listener as much more than a new act with a debut album which really means alot as some bands are pretty easy to spot this in. It's a good release and comes recommended.

Questions or Comments? Email Dave by clicking
here
.