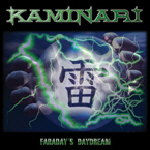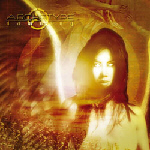 Archetype - Dawning

      © 2004 Limb Music

Kaminari - Faraday's Dream

          © 2004 Prevision Music

Reviewed by Dave Palmer

Recently I got some demos from the Limb Music label out of Germany and I found them quite impressive. Among that batch of titles was the album 'Dawning' by Archetype. I believe this to be the bands first full length effort and it's quite good. It was originally released in 2002 on an independent label and is now released with a couple of bonus tracks. The music has been compared to Dream Theater mixed with Iced Earth. There is a definite progressive element in the music especially in the guitar rhythms. I really like the cross in styles here. The band in most ways would lean closer to the Iced Earth sound, but definitely are not considered a clone due to the progressions heard.  This band definitely shows alot of promise. You get a pretty good feel for the album with the opening track. 'Final Day' opens the album and as mentions pretty much sets the tone. The album blazes along through tracks like 'Hands of Time' and the great sounding title track 'Dawning' The title track has a few different tempos injected which adds to it's progressive appeal. I found most of the album consistent not only in tempo, but in quality. It's a good bet that if you like the first few tracks, you won't be hitting the next track button much. Some of the other tracks I felt stand out include 'Inside Your Dreams', one of my favorites 'Premonitions', love the guitar work on that particular song, 'Visionary', 'Arisen, and the epic sounding 'Years Ago'. There is some amazing stuff to be heard on this record.

Overall

If you are a fan of progressive metal and like the intensity of bands like Iced Earth, this is gonna be for you. The guitar work at times is very progressive, but at the same time I do see comparisons to Iced Earth's sound, thus the reason they get compared. I wouldn't go in expecting a clone though as these guys are original enough to stand on their own. There is some pretty in depth sounding stuff that I found very impressive.  This one definitely comes recommended!

Questions or Comments? Email Dave by clicking
here
.
Reviewed by Dave Palmer

We had the chance a year or two ago to review Kaminari's debut ep. I remember liking the band back then and figured they would put out more down the road. Well, I was right. I think it's important to mention that if you were looking for the bands ep, the songs on it are included on this release. While I have heard alot of the stuff on this album, it is nice to hear the new material as well. Kaminari have a heavy edge to them, but inject melody to make the music fairly accessible to most fans. The album opener is a hard rock track that is very catchy in it's own way. The track is title 'Vampire Vanity' and has some catchy chorus work as well. 'Eye-Borg' is the second track and another new one I hadn't heard. This track is very similar to the opener in style and sounds pretty good. 'Night Without Dawn' comes next and is similar as well although I thought it sounded a tad bit darker. The track 'Philip Marlowe' could be the most accessible on the album. My radio single nominee would be a toss-up between that track and 'Halfway to Heaven' which is my favorite on the album. 'Halfway to Heaven' is an acoustic based number that is light and adds another dimension to the album. 'Guardian Angel' follows and is my favorite guitar rhythm track. Just sounds great. The next part of the album is the stuff from the debut such as 'My Black Colors' which is a great track, 'Fire and Dice', 'Babylon', 'Stairway to the Galaxy', and the radio edit of 'My Black Colors'. While I don't go much into these tracks due to my previous
review
, they are all good songs and worth checking out.
Overall

Although it's not an entirely new album, it will probably be all new to a good percentage of people that check this band and release out. I like the bands sound. Just a tad bit of a dark sound in places, good catchy rhythms, and memorable choruses. The band write accessible music to the fans for the most part. I will be eagerly anticipating the bands next release. Once again, I have to recommend this band.

Questions or Comments? Email Dave by clicking
here
.