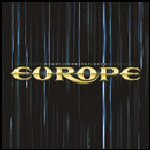 Europe - Start From The Dark

     © 2004 T&T/Sanctuary Records

Lake of Tears-Black Brick Road

       © 2004 Sanctuary/Noise Records

Reviewed by Dave Palmer

So guess who's back? In the age of the retro rock reunions, we get another with the 80's 'Final Countdown' rockers Europe. There are two obvious things to point out about this album. First, throw everything out about what you think this album will be because you will more than likely be wrong. Second, you need to check this out and make an opinion for yourself. There are reviews that I have seen on both sides of the aisle. Let me further explain. The band retains a melodic sound....mixed with a wall of guitar. Some have made comparisons to Zakk Wylde.  Wow, you might think. I know some fans have strayed due to this not being a glossy return to the 80's sound. Some have been a bit more open minded such as myself and have found alot to like here. Joey Tempest sounds as good as ever with the clarity you would expect in his vocals. The guitar is heavy, but does have a catchiness at the same time. You will be toe-tapping on tracks such as 'Got To Have Faith' which by the way has a video for it on the official Europe website last time I checked. I will post the link to the site at the end of the review as always. The title track is equally heavy and catchy. Overall the album has a bit darker sound to it. There are some lighter tracks on the album such as 'Roll With You', but I wouldn't be looking for anything sounding like the hit 'Carrie' because you may be sorely disappointed. It is important to remember one thing though. If you go back to the bands roots, they were a bit heavier than the more commercial years of success that people were caught up into. The band have progressed through the years in which they were disbanded. They may embrace a more modern guitar sound, but the core is still there in a way. If you keep your mind open on this one and don't shut it down you will probably find something to like here.

Overall

It's always great to see the bands that we used to embrace come back, but I think the jury is still out on this one when you consider the larger part of the fanbase culminated from the years of 'The Final Countdown' through 'Out of This World' and to 'Prisoners in Paradise'. This album is definitely much heavier than most of what I have heard the band do to this point. I would suggest going to the bands website and checking out the first video for 'Got to Have Faith'. I wouldn't say that that song is a perfect representation of the rest of the album, but it will give you an idea of how heavy a good portion of it is. I personally found alot to like here, but that is my opinion. Now go out and set your own and you might just like what you hear!

Questions or Comments? Email Dave by clicking
here
.
Reviewed by Dave Palmer

Here is the surprise album from my last batch. I had honestly never heard of Lake of Tears. Knowing how you will never know what you're gonna get these days until you listen, I dove right into this one. The band hails from Sweden and has some Gothic element to them. I don't call it a straight up Goth sound however. You get a bit of progressive and in some ways there may be a bit of a commercial sound as well. The album wastes no time getting started with the awesome rocker 'Greymen'. This song packs a bit of a punch and has some very catchy sing-a-long lyrics to it. You'll be singing it long after you turn the stereo off. The album after this track covers a variety of sounds from the more subdued and serious tones of 'Making Evenings' which is catchy to a point, to the title track 'Black Brick Road' and then all the way to the closer 'Crazyman' that just flat out knocks the walls down. Each of these four tracks are similar but different at the same time. This is the kind of thing that makes this album a good listen. Looking at some of the other tracks on the album 'Dystopia' has a definite Goth feel to it with some of the keyboard work rolling on in the background. 'The Organ' is subdued and dark sounding with the band playing the organ which I guess is fitting. Kind of doomy. 'A Trip With the Moon' sounds a bit different from the rest. Kind of accessible, but dark as well. 'Sister Sinister' is a bit different, with a female vocalist, it definitely sounds different than anything before or after this track. Heavy, but for an acquired taste I guess. The only other track not mentioned is 'Rainy Day Away'. This song is good  and maybe in tune more with some of the others although as I mentioned before, these songs are fairly different.

Overall

If you like heavy music with a Gothic twist, I'd bet you'll like these guys. This album isn't quite as accessible as say Entwine's latest, but definitely has some cool things to offer the listener. The music track by track offers some difference in sound and style but all pulls together nicely for a complete listen. I will probably keep my eyes on this band from here on as I mentioned I had not heard them before this. Pretty good heavy stuff.

Questions or Comments? Email Dave by clicking
here
.