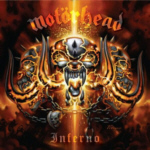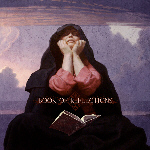 Motorhead - Inferno

© 2004 Metal - Is Records

Book of Reflections

     © 2004 Lion Music

Reviewed by Mike King

With every ruling force you will find those who do all the dirty work to pave the way for the great ones.  Every government has it's henchmen to cut those down who get in the way.  Well the same holds true for the supreme power of metal music.  There would be no Ozzy, there would be no Judas Priest or Iron Maiden if it wasn't for the brute force of bands like Motorhead who lay in wait to hewn down all those who try to stop or alter the mighty power of metal.  Motorhead,the God-Fathers of speed metal and defenders of the faith have once again forged a powerhouse album with all the familiar elements that has made up their persona since the mid seventies.  Hey why f**k with a good thing, however I will say this, I think this is one of their best albums to date. There is a hint of studio magic on this one that you would have not heard on the early albums, but all in all it's as raw and in your face as anything else they have done.  The line up is the same as the 2002 "Hammered" album with rock icon Lemmy belting 'em out with his trade marked monotone rasp and thunder bass lines, Philip Cambell ( the only guy I feel could have ever taken Fast Eddie Clarks place) on assaulting guitar and one of my favorite drummers of all time, Mikkey Dee.  His drumming is precise, hard hitting and very offensive. They

have a special treat on this one with guest guitar wizard Steve Vai who offered his soul on two tracks, the cd's opener "Terminal Show" and track six "Down On Me".  Outside of his blazing finger work you wouldn't know it was Vai cause he put his metal face on and plays from the guts of hell. There are a couple of tracks on this cd that will surprised the heck out of ya.  "Life's a Bitch" is one.  It almost sounds like a tune you would hear on a Warrant or Poison album only I don't think Jani Lane would dare write lyrics like these.  It's an up beat rocker that really gets ya shaken yer groove thing.The other is an acoustic blues thing( yes, I said acoustic),"Whorehouse Blues".  It sounds like something you'd hear on a Robert Johnson album.  You even get to hear some mouthharp on it. Philips guitar work is awesome, all on a flat top six string and straight from soul which was probably traded at the crossroads.

Overall

I was first introduced to Motorhead at a record shop in Hobbs, New Mexico summer of 1981.  I heard "No Sleep 'Til Hammersmith".  I then bought "Ace Of Spades".  It's been a beautiful relationship ever since. Inferno is one killer album.  It's tough.  It's raw.  It's Motorhead to the bone. These guys are about sticking to your guns, to your beliefs and not letting some trendy bastard change your mind for ya.  I feel that Inferno is one of their best offerings and you should get this one 'cause if you don't I'll hunt you down and kick your bleedin' arse.

Questions or Comments? Email Mike by clicking
here
.
Reviewed by Dave Palmer

Book of Reflections is another supergroup of sorts that seriously know how to lay their chops down. Listening to this album gave me two trains of though. There is a symphonic element, but at the same time a pure power metal element too. This album really gets down to business from the opening track 'Phoenix' on. To give you an idea of the caliber of musicians involved with this project try Andy Engberg (Section A/Lion's Share), Mikael Holm (Winterlong), Hubi Meisel (ex-Dreamscape), Torgny Stjarnfelt (Condition Red) for the lead vocalists. On Keyboards you have high caliber musicians such as Vitalij Kuprij and Lars Eric Mattsson. Handling guitars is Rusty Cooley and Lars Eric Mattsson. Mattson also handles Bass to lend his multi-talent capabilities. Eddie Sledgehammer is the drummer and Mikaela Mattsson lends a hand of additional vocals.  If you are familiar with these folks, you'll already know how precise the music is gonna be. What is amazing is the sensibility of the complexity. It isn't non-accessible to the less technical oriented listener. The album offers up quite a bit for all. Now when I mentioned power metal a minute ago, I meant it. The music can be unrelenting with a great amount of melody added as a bit of flair which really adds to the overall experience.  As mentioned in my Section A review, Andy Engberg reminds me a bit of Michael Vescera which is always a plus to me as I am a big fan of Vescera. The vocals on the complete album are very well done across the board in my opinion as is the rest of the musicianship. I really like just about every song equally as well, but if I was cornered and asked to pick some tracks that stand out, I would go with the frenzied opener 'Phoenix', 'Going Through The Motions', 'Slippin Away' which is more laid back but heavy in tone, 'Child of the Rainbow' which at times sounds power and at others progressive (probably due to the cool keyboard work which is prominent in progressive), the finesse of 'Let It Go' and the final track 'Blood From a Stone' which is a European bonus track. These guys in the band work very well together and create a good chemistry. I found this to be a solid release for fans of Power metal with a touch of progressive and symphonic!

Overall

Very high caliber musicians grace this recording. Multiple vocalists and many other talents almost make it feel like one of those rock opera records that were popping up a few years ago. One thing is for sure, it rocks. The tempo is mainly heavy and somewhat fast, but there are some moments of slowdown to provide an even listen. If you are looking for something a little non-traditional, this is a good bet!

Questions or Comments? Email Dave by clicking
here
.