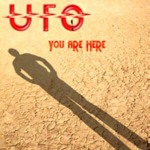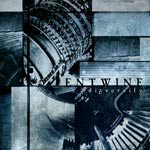 UFO-You Are Here

  © 2004 SPV Records

Entwine-diEversity

© 2004 Spinefarm Records

Reviewed by Mike King

Well the UFO phenomenon has landed again, delivering their new album, 'You Are Here' in the true heavy British rock form that has earned them a respectable spot in the rock world. This band has

always been one of my personal favorites and I'm truly honored to be reviewing this masterful piece of performing artwork.  I don't really like to compare bands to each other because most of the true pioneers of rock music have there own identity, but for you new comers of the UFO legacy I would liken them to another well respected British band---Bad Company. Although they are a little heavier than BC they have that same soulful essence that reaches deep down inside you and grabs all the emotions within you, even some you didn't know you had. Phil Mogg(vocals), Pete Way (bass/founder) and Paul Raymond (keyboardist/guitarist) have recruited two well respected musicians in the biz, Vinny Moore (guitar virtuoso) and Jason Bonham (drums/backing vocals) to complete their line up on this new venture.

These additions have not altered UFO's style a bit, however they have complimented their music and added a fresh feel and enthusiasm to the band. They hit you hard with powerhouse rockers like , 'When Daylight Comes to Town', 'Black Cold Coffee' and 'Mr. Freeze'.  I really like how they blend acoustic guitar work to the power chords to add a full texture to the mix on much of their music without losing the edge. Songs like, 'Call Me' and 'The Wild One' kinda have that--'American Women' drive that makes you want to join the rock army and conquer the world. I guarantee that you won't be able to sit still on these tracks. 'Jello Man' implements a Jimmy Hendrix rock/blues/fusion style complete with an explosive guitar solo that would turn poor 'ole Jimmy over in his grave.

I've always felt that UFO was the original creators of the infamous power rock ballad. Each album wouldn't be complete with out at least one tune that jump to the lighter side. 'Baby Blue' is that tune on this

album. Vinny showcases some beautiful acoustic picking with complimentary keyboards from Paul and even some light percussion to take you to a place in the past without letting your feet touch the ground. 'You Are Here' is a great effort created by these veterans rockers and will be enjoyed by the masses. UFO is a band that delivers something for every one and will bring a fresh approach to your

listening pleasure. So if you haven't been abducted by these rockers then get yourself injected with this release to find out what the rest of us already know.

Overall

This is an album that simply cannot be matched because there is no other band like UFO. 'You Are Here' is a timeless heavy rock album that fits right in the middle of the rock genre.  Not too heavy, not too soft. There are plenty of hooks and catchy riffs with soulful, memorable vocals that will make you want to press the replay button on your disc player.

Questions or Comments? Email Mike by clicking
here
.
Reviewed by Dave Palmer

Some people love it and then some people don't. I'm talkin' about Gothic Metal. Well, it definitely makes you take notice and Entwine is a band that will command some big time attention. Believe it or not, this band started out as Death, but changed gears and now sits very comfortably in the Gothic category. The bands latest effort is a gem. This album is full of catchy hooks and great choruses. With alot of Gothic bands, you also get that very atmospheric background that really adds a lot of depth to the music. These guys do it masterfully. Upon spinning the disc, you are immediately dragged in and hooked with the first track 'Bitter Sweet'. Well, after the short intro titled '2/4/943' that is. 'Bitter Sweet' is very catchy with memorable chorus lines. 'Someone to Blame' is equally catchy and one of my favorites. I really like the way the band utilizes keyboards. It gives the music a fresh sound while sounding a bit nostalgic in places as well. 'Still Remains' has some of that keyboard sound that gels with the heavy wall of guitar coming at you. There is some more melodic stuff here as well. I don't necessarily mean light, just a bit more melodic. The track 'Frozen by the Sun' is a good example of this as is 'Six Feet Down Below'. One thing that is pretty common in the music on this album as well as this style of music is mood. There is alot of it and it adds a pretty cool feel. Other tracks I really dig include 'Refill My Soul', the memorable and melodic 'Everything For You', and the album closer 'Lost Within'. The album I feel however provides a complete listen and stays together from a style standpoint. The band are pretty popular in the Finnish market and would really break wide open on our shores if given a chance. Solid stuff.

Overall

Just a great album. It's catchy as hell and very memorable. You'll take a listen to it and be singing it in your mind the rest of the day. I like the overall feel of the album from a depth standpoint. These guys really should cross the ocean and have a successful career here in the States because I think they would do well in our market. Highly Recommended!

Questions or Comments? Email Dave by clicking
here
.