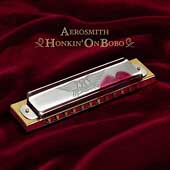 Aerosmith-Honkin' on Bobo

       © 2004 Columbia Records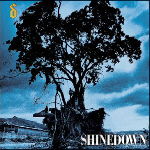 Shinedown-Leave a Whisper

© 2003 Atlantic Recording Corporation

Reviewed by Dave Palmer

Every now and then I get turned on to something that I may have missed, but end up getting into quite a bit. Case in point, Shinedown. Wasn't sure who they were, but a good friend and reader of the site let me know that I needed to pay attention. I took him up on it and here comes the review. The band is kind of a mix for me. They definitely have a sound reminiscent of say the early 90's, but with todays sound. I don't mean that in a bad way. Some of the newer bands of today have figured it out. The winning formula for success isn't to visualize the subject of the song lyrically, but to get after it with great songwriting and inject a bit of melody here and there. This band does it well. They write great songs, perform them well, and leave you wanting to listen again and again. The band set the tone early with the opening track 'Fly From The Inside'. Good heavy groove with memorable choruses. The album continues this pace with 'Left Out' which reminds me of Saliva in the rhythm guitar parts. One of my favorite tracks. Another favorite is the melodic slowdown 'Lost in the Crowd'. That tune is atmospheric and moody and would be a great single. It's tracks like this one that break albums wide open sales-wise. The band travels a bit between these two tempos and provides a solid listen with other great tracks such as 'No More Love', 'Burning Bright', 'In Memory', 'Stranger Inside', and 'Crying Out'. The two elements that make me like this record alot are the vocals and the guitar parts. The guitar work isn't overly technical but is very infectious. This is one of those bands that give you faith that you can go to a local cd store and actually purchase something cool domestically.

Overall

A very cool domestic release that will restore your faith in hard rock music. This isn't flavored the same way as say an 80's act, but has the same core structure, good melodies, hard driving rhythms, and good atmosphere. In some ways they remind me of Saliva with different vocals and at others I hear a small portion of Soundgarden. Great stuff nonetheless!

Questions or Comments? Email Dave by clicking
here
.
Reviewed by Mike King

Question. What does Aerosmith and Iron Maiden have in commom? Answer.  Not a damn thing!  Then what gives them the right to be review on HMR? Longevity my friends.  Aerosmith has packed rock

music on their backs through three decades of trends and fads only to stay on top of the charts.  They have also been the influence of many a musicians such as George Lynch and Slash.  So what does a band that has recorded thirteen studio albums and toured the world relentlessly year after year do to entertain us? They record the album they've always wanted to do in honor of the true blues masters that paved the way for all of us. Aerosmiths' fourteenth album, 'Honkin' On Bobo' contains twelve priceless blues gems (some familiar, some not) from forefathers like Mississippi Fred McDowell, Willie Dixon and Sonny Boy Williamson. Track eight, the radio worthy, 'The Grind' was penned by Steve Perry, Joe Perry and M. Frederiksen.  Don't get me wrong, this album is nothing short of serious rock and roll and definitely has the

bands raunchy aroma on every track and it's not neccessarily in tradtional form either.  They kick off the whole thing with that critical mass lunicy that is so familiar with Aerosmiths style on the Bo Diddly

tune 'Road Runner' complete with bass and drums break downs.  The next track, an upbeat rocker 'Shame Shame Shame', gets your blood pumpin' to the point of no return while other blues numbers like 'Eyesight To the Blind' offer plenty of harmonica and slide guitar complete with slapback echo. I've heard killer covers of 'Baby Please don't Go' done by AC/DC and Terrible Ted but the Bad Boys from

Boston have brought this one into the new millenium.  It sounds like they butted heads with Lenny Kravitz some where in the outer limits.

'Back Back Train' drags your sorry butt through the back country of the deep south.  Joe Perry takes the front seat and sings on this one with the help of guest Tracy Bonham. Tyler blows a haunting harmonica part throughout while Perry plays a wicked dobro that sends chills up your back side.  Perry offers vocals on the track, 'Stop Messin' Around' as well while scatman and master blues harp player Steven Tyler kicks it up to eleven. The album ends with the very bluesy yet humbling gospel tune, 'Jesus Is On The Main Line.' Bassist Tom Hamilton plays the acoustic guitar and helps with back-up vocals.  Power house drummer Joey Kramer also lends some back-up vocals. There is a host of other guest musicians on this album as well.  I'm pretty sure that Brad Whitford, Joey Kramer, Tom Hamilton, Joe Perry and Steven Tyler and friends all had damn good time putting this one together.  It shows.

Overall

'Honkin' On Bobo' is not another tribute album.  It has Aerosmith all over it and in my opinion is the best album the band has done in a long time.  It's always good to have something different in your collection to clean your pipes with. I really didn't care too much for their last couple of albums, they got a little too commercial for me, but in this release they've brought back the true spirit of high energy music in raw form.

They have always been masters of blending blues and rock and roll and have succeeded in doing it again. As long as these pioneers keep trudging their way through ridiculous fads then there will always be a place for rock and roll in our society.

Questions or Comments? Email Mike by clicking
here
.