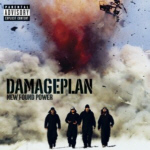 Damageplan-New Found Power

         © 2004 Elektra Entertainment

Reviewed by Dave Palmer

I know there are alot of fans wondering about this. There are probably alot of fans who have already picked it up. After the untimely demise of one of our best intense metal bands Pantera, we were left wondering and wanting. Vinnie and Dimebag definitely have more left in them. Enter Damageplan, the bands latest band that equals the intensity of Pantera in a lot of ways. Now you have to get one thing out there immediately. This band is not the new Pantera or a replacement. They stand up very well on their own. Their are a few similarities, but even more differences. Sure, the band is intense, but they add some unique things that make this album a great listen. The band grind it out and showcase the vibe on the opener 'Wake Up'. You find yourself already feeling good about this release from the get go. Pat Lachman is just as intense as Phil on this album, but has his own things going for him. Hate to keep making the Pantera comparisons, but it was inevitable. Dimebags's guitar work as usual is up to par. He puts his signature on each track. One thing I was very pleased with is the more melodic nature in the vocals displayed on tracks such as 'Pride'. Not to say they are melodic, just compared to the other vocal parts that are pretty angry, they are more melodic. 'Pride' is an amazing track and tends to be one of the catchiest and most memorable on the album.  Some of my other personal favorites include 'Reborn', the grinding 'Explode', 'Save Me' again with Pat's great vocal work, the vibe driven 'Crawl' that gets angrier as it goes, the dark and moody 'Moment of Truth' and the very cool closer 'Soul Bleed' that once again showcases some great vocal work as well as a more subdued feel that separates it from the rest of the album. This final track proves this band is willing to be comfortable in quite a few areas instead of pidgeon-holing themselves into a hardcore corner. Great work guys!

Overall

A very worthy debut from the former Pantera duo. The addition of Pat Lachman was an important one and works so well, you won't even believe it. Lachman fits well into the several vocal styles he uses. Can' forget Bob Zilla on Bass. He has some serious work to keep up with the rest and does a fine job at rounding out this band. This album has some great writing of heavy material and shakes it up enough to give a very good listen. I would definitely have to recommend this to fans of heavier metal and especially to you Pantera nuts!

Comments or Questions? Email Dave by clicking
here.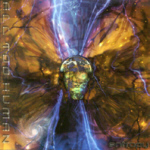 All Too Human-Entropy

       © 2000 R/R Records

Reviewed by Dave Palmer

Every now and then I get something in the mail that really gets my interest in a hurry. I really dig the sounds of Progressive metal, but at times have to draw a line. I don't really dig it when some Progressive bands let it get out of control. I like a fair amount of discipline to the music. As a matter of fact I think it is absolutely necessary. All Too Human is a band that has it figured out. They use the sound to perfection. I was thinking to myself 'who do they remind me of?'. Dream Theater definitely came to mind, but early Fates Warning fits a bit better I think. The band prove on this release that they have it in the musicianship department. This style can be very hard to play and the band do it fluently. One of the things that make them good is that they can write a lengthy tune that doesn't get boring. That is another element to Progressive that can be a problem. Bands who don't know when to cut it off. Not guilty here. Looking at the songs in particular, there are eight tracks total. All of them are quality. The title track 'Entropy' was the first to remind me of Fates Warning. Interesting enough though, the second track 'The Jester' had me thinking early Queensryche, especially in the vocal parts. Reminded me alot of Geoff Tate ala 'The Warning'. The band continue to work in this vein with 'Haunted' painting a visual picture. 'E-Killer' is one of my favorites. Kind of reminds me of the band Hittman in a way. Good chunking rhythms and some great guitar solos on this track. 'Arrhythmia' is probably the closest to the band showing off. It is a definite Progressive instrumental type track. Alot of fast playing in that track. I found the music overall to be very consistent and enjoyable to listen to. Not really any filler material on the disc.

Overall

Guess I threw out 4 names in that review that I would compare them to. I mentioned Hittman, Queensryche, Dream Theater and Fates Warning. Overall I would think they lean towards Hittman with the finesse of say Fates Warning. This band is really good at what they do and what they do is very ambitious. This album has been out for a bit now and I hope the band is getting close to releasing some more material. They have a lot going for them. Very high quality indie release! Definitely search it out!

Comments or Questions? Email Dave by clicking
here
.