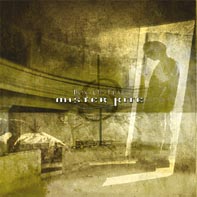 Mister Kite-Box of Fear

        © 2004 Lion Music

Reviewed by Dave Palmer

Looking back to last years Deep Purple/Rainbow tribute, that was my first exposure to this band. I was impressed with the bands rendition of the track 'Bloodsucker'. I didn't know much more until I recieved the cd single for 'The Hunger' from the bands forthcoming album 'Box of Fear' which is the subject of this review. The band have put together an amazing second effort. The music at times sounds progressive and overall has a nice melodic feel. The band tend to not over do anything, but instead go for a good balance of intensity, melody and musicianship.  This album gets going in a big way with the track 'From This Day On'. You get a good feel right away for what this band is all about. As the album progresses through tracks such as the groove laden rocker 'How Long' which is one of my favorite tracks by the way, or 'Know You Know' you get the realization that this album isn't just about a good listen but a quality listen due to its consistency. Each track flows well from one to the next. The album is also conceptual in nature which adds to the progressive flow. One thing that amazes is how accessible this band should be on American radio. The band remind me of a heavy or progressive version of Collective Soul mainly due to Alf Wemmenlind's vocals. I mean that as a complement too because I like Collective Soul. This band is Swedish and given a chance should do big things in the States. Other tunes I really dig include 'In This Room', the chunky 'State', 'The Hunger' which was also released on the 3 track single as the main single, and 'Box of Fear' which closes out the album. This album should score highly in my year end top 10 and it's early yet. Very good stuff indeed!

Overall

It's really hard to express how great of an album this is, it just is. The band have their chops down in musicianship and especially songwriting. I found the album to be very consistent in quality from track to track. I think this band deserves a chance at American radio and if given that chance, could do some very big things. It is worth your time to order this through your local vendor. Top notch material. Great job guys!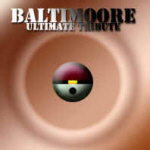 Baltimoore-Ultimate Tribute

             © 2004 Lion Music

Reviewed by Mike King

We have all heard our share of tribute albums such as Metalica's 'Garage Inc.' or Skid Row's 'B-Side Ourselves' but never have I heard such a spirited tribute effort  done like the one recorded by Swedens famed Baltimoore.This being their seventh release and appropriately entitled "Ultimate Tribute", the band have shown their appreciation to the timeless music that helped build the foundation of their classic hard rock style.  Bjorn Lodin( founder and driving force) and the rest of the members of Baltimoore have successfully recreated rock and roll masterpieces such as Nils Lofgren's 'Beggars Day', AC/DC's 'Riff Raff', and Thin Lizzy's 'The Rocker' without altering these classics beyond recognition like some newer bands have done.This album is much

more than a stroll down memory lane however,it truly compliments the powerhouse force that has been demonstrated on all of Baltimoores previous offerings. Bjorn's vocals are still as powerfull as ever. He can cut your heart out on songs like Rainbow's 'Kill the King' and then soften things up a bit on my personal favorites, Sweet's 'Solid Gold Brass' and Black Sabbath's 'Never Say Die'.  Weinne Johansson on bass and Ian Haugland(Europe) on drums together add a thunderous rythym section, while Bjorn's long time band mate Thomas Larsson masterfully cuts through the soaring guitar parts. Being a guitar player myself I can appreciate Thomas Larsson's role in this project .He has implemented basic major and minor penitonic scales and carefully added sweeps and appeggios to blend a then and now sound to each

arrangement. All in all this album has incorporated songs with raw power, metal, fushion, funk, dedication, attitude, and belief in ones self and some of the planets best musicians.This all adds up to one thing ----- one damn good CD!

Overall

It's like this folks, Baltimoore's 'Ultimate Tribute' contains music that is timeless and not stuck in vogue. It will always be here from generation to generation. I like it, my kids like and it's now part of my collection. I would highly recommend you pick this one up. Enjoy part of the past in the present.

Comments? Email Mike by clicking
here
.