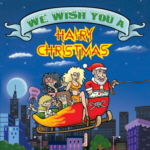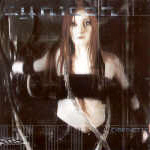 We Wish You A Hairy Christmas

               © 2003 Koch Records

Cynicon-Cybernetic

© 2003 Spinefarm Records

What a crackup. Hairy Christmas. So what would you expect from hair metallers anyway. Well, they deliver exactly what you would expect. Irreverent little ditties for those who can't stand the Bing Crosby stuff no longer. Not that there is anything wrong with traditional Christmas tuneage, but hey, we are a unique bunch right? Anyway, to the music itself. There is some stuff done fairly traditional or as traditional as it's gonna get. These would include tracks by Warrant 'Father Christmas' and 'Run Run Rudolph' by L.A. Guns. Then there are the more unusual but fun versions like 'Jingle Bell Rock' by Tuff and 'I Saw Mommy Kissing Santa Claus' by Gilby Clarke. The award for the most unusual track would be 'Silent Night' by Faster Pussycat. A more industrial sounding version and quite frankly doesn't sound like Faster Pussycat due to this. It's still cool sounding though. I think all of the tracks are fun and this album represents a fun change to your holidays. You gotta love the artwork too. Good holiday fun that could be checked any time of the year.

Overall

If you loved the 80's then you are going to love this one. It's amazing how some of these bands carry their sound so well through the year. Enuff Z'Nuff still sounds like they did when they sang 'Fly High Michelle'. The songs are fun although not as traditional as other styles of music, but hey, thats what this was all about. Great release that we gave away a few copies of. If you didn't win one, get one anyway.

This is a very interesting release. Very aggressive band from Spinefarm that actually has a few different things going on. Vocally the band is a little like maybe Kalmah or Children of Bodom in their approach, but the music is definitely different. It is still very hard driving stuff. Very riff oriented in places. There is almost a techno sounding element which makes this band sound alot different than other bands that play this aggressive style. It actually enhances their sound and gives it more of agroove than just an all out assault via guitars. This particular album has 7 tracks. The first few are more of the aggressive sound although the 'futuristic' sound the band refers to starts to show in the second track 'Astral Luminence'. It really picks up though starting with 'Intragalactic' and also adds some decent piano. Although this album is short, it definitely gets to the point. The vocals may not appeal to some, but the music will definitely appeal to most. Fans of Finnish metal will like this stuff though. This band believe it or not is Norwegian however. Very heavy and unique album overall.

Overall

A good effort from this Norwegian band. Hard driving rhythms with a little techno sound to give the band a 'futuristic' feel. Vocals are a bit aggressive for some but fit the music pretty well. The album is a bit short but definitely acts as a taster of more to come. Check out the King Diamond sounding vocals here and there. Sounds kinda close. Good if you like it heavy!