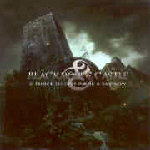 Blackmore's Castle-Tribute to Deep Purple & Rainbow

                                © 2003 Lion Music

Dogpound-The Hellbum

          © 2003 Lion Music

Ritchie Blackmore has without a doubt really left his mark on the music scene. If I was to think back on what made Blackmore stand out amongst the rest, I would probably think immediately of 'Death Alley Driver' from Rainbow's 'Straight Between The Eyes' album. That solo he does just had an effect on me and still does to this day. It's only fitting that if everyone get's a tribute, then Blackmore should as well. This tribute is a bit different in most due to the fact that it covers not only Rainbow, but Deep Purple as well. A double does of great music from 2 now legendary bands. What I find truly impressing about this release is the caliber of the acts that contributed, some I had never heard of. These bands are absolutely rock solid and do some very good renditions of the songs they chose to cover. Some of my favorites include 'Bloodsucker' by Mister Kite, 'Perfect Strangers' which was already one of my favorite tracks by Deep Purple which is done by Transcendence, 'Self Portrait' by Lars Eric Mattsson, 'Sixteenth Century Greensleeves' by Reign Of Terror, the classic 'Space Truckin'' by Torben Enevoldsen, 'Man On The Silver Mountain' by Eric Zimmerman who also mastered the album, and 'Highway Star' done by Winterlong. There really isn't any weakness on the disc and it does what it sets out to do. It honors a great guitarist that played a major role in two bigger than life bands. Very cool tribute album.

Overall

I was very happy with this album from the first moment I popped it in the player. Mister Kite sets the tone and everyone follows with the same quality. It is a very consistent release that gives the listener a complete listen. It's a good album to reminisce with, but also has the capability of grabbing some new fans. It makes you want to search out the original versions of the tunes that you haven't heard before. A very nicely done album!

I think Lion Music has been doing a great job lately at adding great young talent to their roster. There is no doubt that they have had some high caliber musicians working under their label, but what about the more basic rock style bands? That is where Dogpound comes in. I think these guys are great. They put all of the elements together to make an album ala Slaughter or Wildside which really helps round out the label. When I say Slaughter, this band vocally reminds me of Mark Slaughter quite a bit. The music is direct and very catchy. The kind of stuff you plug in the deck and just cruise. The music tends to be melodic, but at times has a hard drive to it as heard on tracks like 'Bleed' which I would personally pick as a first single off of the album. 'Going Down In Flames', 'Loser On A King's Throne', and 'Silent Scream' also show a good degree of intensity without losing the melodic sensability. There is some very good lighter stuff that you would definitely expect from a hard rock band. 'Way Up High' tends to be light, but has a heavy undertone. 'You Remain' is one of my favorites as well with it's varying tempo from light to mid tempo and back. It mixes well for an overall good sound. The album overall tends to be consistent and really shows some good songwriting. That's what it is all about....great songwriting and delivery and these guys hit the nail on the head.

Overall

If you are looking for a good hard rocking record that has a bit of the classic 80's sound mixed with a few modern influences, this is it. A good record that kicks out some good melodies, but never forgets what the listener wants, to rock out. Vocally the band reminds me a bit of Slaughter, but opinions may vary. I feel this is a nice addition to the Lion Music catalog. A very interesting title as well. Recommended!