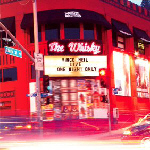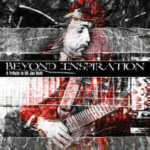 With Motley Crue currently being low key with the exception of Nikki Sixx's involvement in Bride's of Destruction, Vince Neil continues his solo stint with a new live album. What I like about this new album is the track selection. Some of the tunes that are played are also some of my alltime favorites. I was really a big fan of the old Crue material, especially the first two albums. This live recording offers some of the best material from those two albums including 'Live Wire', 'Piece of Your Action', 'Red Hot', 'Looks that Kill', and 'Knock 'em Dead Kid'. It is interesting that tracks like 'Shout at the Devil' and 'Kickstart my Heart' are absent, but hey, this is a Vince Neil recording and not a Motley album although Motley is well represented obviously. The one lone track that made this live offering from Neil's solo career is also my favorite of the 'Exposed' album. 'Look in her Eyes' makes the cut. The only difference in this track is the guitar solo. The Steve Stevens version was definitely a lot more flashy, but it still sounds good. Overall, Vince interacts with the crowd in his usual manner which is cool, and the track selection as mentioned is as good as I would have wanted.

Overall

It's really hard to get lengthy in a review when the results of the album are pretty much a foregone conclusion. This album is a lot of fun to spin even if it is only a quarter of the mighty Crue. Vince sounds great and the music should appeal to the fans in terms of selection. Now if we could just get a companion dvd. It's been a while since I saw him last. Good stuff!

Vince Neil-Live One Night Only

       © 2003 Image/VNS Recordings

Beyond Inspiration-A Tribute to Uli Jon Roth

                             © 2003 Lion Music

What do you get when you cross some of todays best musicians with one of rock's more inspirational songwriters and guitarists? You get a great tribute album with a great deal of quality content. Uli Jon Roth is best known for his time with German rockers The Scorpions, but also is known for a fair amount of work with Electric Sun. I totally agree with Lars Eric Mattsson's coments in the album. This album needed to be made to give due to Roth for his influence on a generation or more of guitar heroes. I think the selections were picked tastefully providing the listener with more than just a boring tribute. The music comes across with alot of class and finesse displaying the technique that earned him respect in the first place. The guestlist of musicians is equally impressive. For starters Lars Eric Mattsson is there obviously along with Ian Haugland from Europe, Alex Masi, Balance of Power's Lance King, James Byrd, Torben Enevoldsen and many more. This album is a serious allstar tribute that holds nothing back. It is worth mentioning that Roth in my opinion is one of the more underrated guitarists. His technique and emotion in his playing really was deserving of more attention. Kudos to these musicians for taking this project on and letting the people know the caliber of this great musician.

Overall

First things first, this isn't a guitar shredder album. This is a quality disc with great songwriting ala Uli Jon Roth. Roth's style and technique were much bigger than just burning a fretboard. He gets his point across in his technique. The music is great and the covers are done very tastefully. It's nice to see him get his dues finally! Very good tribute release!