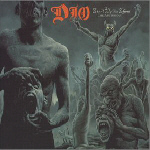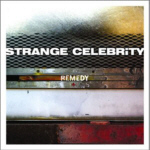 Dio-Dio Anthology-Stand Up And Shout

                      © 2003 Rhino Records

Strange Celebrity-Remedy

   © 2003 Warner Brothers/Word

What more can you say about one of metal's finest vocalists and songwriters. If you are a fan of metal you definitely have checked him out at one time or another. He has fronted some of rock's biggest acts including Black Sabbath, Rainbow, Elf, and Dio. All of these bands are featured on this new compilation released by Rhino. The set contains 2 discs of remastered material from his lengthy career. The emphasis of disc one is pre-Dio material with the second disc emphasizing Dio. The music has all been heard before so there won't be anything to revealing, but the track listing is quite good. There is also a nice booklet that comes with the set that looks at Dio's career and has some cool photos as well. If you do want to see a very impressive discography, check out the one in the booklet. This just shows how much of an influence Ronnie has had through the years. As far as the music, it is worth mentioning that the Dio music only goes up through the 'Strange Highways' album. I'm sure this is to rights issues and this compilation doesn't mean the later stuff isn't deserving, it is. This set is a good one to pack around and have some of Dio's greatest music all in one slick package.

Overall

Dio has definitely made his mark on metal music and is one of those artists deserving of the Rock 'n Roll Hall of Fame in my opinion. He's a very solid vocalist that has always had a nack for writing very good music at all points in his career. This album represents the celebration of his career. The nice thing is that it's not over yet. Definitely worth checking out!

The first thing that came to mind when I recieved this album is that the band had a very interesting name. Not sure what it's all about. The second thing that came to mind is that the band is actually pretty good. The music is very melodic in nature which is a switch when you consider the current scene of music and all of the aggressive pissed off sounds out there. If I was to compare them to anyone I may have heard it would probably be Collective Soul. The music never really gets out of hand tempo-wise and tends to flow from one track to the next which makes for a pretty consistent listen. If I was to point out some tracks I feel stand out, they would include 'If I', 'Back To Life' with it's great choruses', 'Someday', 'Ruin' with it's bit of edge, and the album closer 'Perfect World'. The band really tend to excel in the lighter music with a few more uptempo numbers hitting the mark as well. This album is a good start for this band and has set the foundation for things to come. If you like your music a bit more modern and melodic to the tune of something like Collective Souls lighter stuff, this one will probably work well for you. A very relaxing album from a good Christian rock band with a positive message.

Overall

While this album doesn't really set any new standards, it does offer a very good listen to fans of melodic rock. Nothing fancy, just everything done pretty tastefully and entertaining. This will offer a good alternative to all of the hardcore stuff out there that seems to be dominating. Definitely give the band a listen.