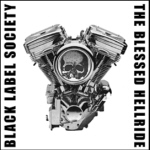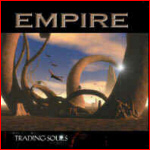 Black Label Society-The Blessed Hellride

                       © 2003 Spitfire Records

Empire-Trading Souls

       © 2003 Lion Music

Looking for a great guitar album? Look no further than Zakk Wylde and Black Label Society. This new album is an amazing listen. Typical Zakk Wylde approach here. Heavy stuff that at the same time is accessible. I would say the big difference between 'Stronger than  Death' and this new album is the guitar element. Zakk shredded on the previous effort, but there really is some amazing guitar work on this new release right down to the solos. There are other surprises as well like the guest singer who makes an appearance. I won't mention who it is, but it really shouldn't be that hard to figure out. Anyway, musically the album is very good. Really didn't find much weakness. There is heavy and lighter stuff as well. A very good mix this time around. Guess you could say it is well rounded. Looking at tracks in particular, 'Stoned and Drunk' and 'Doomsday Jesus' are heavy with those trademark rhythms. 'Stillborn' has that guest vocalist mentioned earlier and also has a companion video. This is also one of my favorite tracks. Very catchy. For something a bit more melodic and lighter you have the title track as well as 'Blackened Waters'. Both are soulful and grab a slight edge here and there. Some of my other favorites include 'Funeral Bell' with it's driving rhythms, 'Destruction Overdrive', and the atmospheric melodic closer 'Dead Meadow'.

Overall

Maybe not as dark as his last album and a notch down in heaviness, this album still rocks and really has a great variety. Wylde showcases a bit more than just his guitar skills. I think Black Label Society fans are gonna like this release. If you haven't heard these guys, this is a good chance to jump in. Very cool and recommended!

Empire return with their lastest effort 'Trading Souls' via Lion Music. The band once again feature Rolf Munkes, Gerald Kloos, Neil Murray, Don Airey, and on vocals this time, former Black Sabbath frontman Tony Martin. Anders Johansson guests as drummer on two tracks. The music is a progression of the bands first album and having Tony Martin singing is a very nice addition. As a matter of fact, Martin really spins a new dimension in his vocals. There is a lot of soul to his work on the album. The new tunes show the band in the top of their game. Very good melodic rock with some memorable moments such as the opener 'One in a Million', the great sounding balladesque 'Teenage Deadhead', the 80's sounding rocker 'You', and one of my favorites 'Did you ever love me'. The one word that I feel describes the complete feeling of this record is smooth. The confidence of the band really shows throughout the album which definitely provides the listener with a great experience.

Overall

This album really is solid. The music is all equally strong and overflows with the melody fans of the band have come to expect. I really like Martin's vocals on this release. He really gives you a bit of a different angle on his talent and adds a lot to the feel. Definitely keep an eye on this band. Recommended!