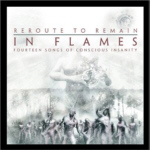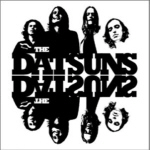 In Flames-Reroute to Remain

      © 2002 Nuclear Blast Records

The Datsuns-The Datsuns

             © 2002 V2 Records

I'm a little late in the ballgame on this band. I actually didn't pay much attention to In Flames until the recent 'Death is just the beginning Vol. 7' DVD release. I am absolutely hooked on the track 'Cloud Connected' which is the first video on disc 1. The band have released an amazing effort with this release and are really showing some strength in their songwriting. For those unaware, In Flames are relatively aggressive in their approach, but have also attained a melody and a great vibe at the same time on this disc. Another thing I picked up on was the amount of atmosphere that is added in with the intensity to form a perfect union. There are crushing tracks such as 'System' or 'Drifter' which sometimes have a touch of old school Thrash, but there is a more modern element at the same time. There is also another side of the band displayed on the album with tracks like 'Dawn of a new day' and 'Metaphor'. A much more melodic side in fact, but does not distract from the flow of the album. The majority of the disc is however very heavy and is geared more to that audience.

Overall

I really like this release. Upon first listen I was reminded a bit of Children of Bodom, but only slightly. The same intensity exists as does a bit of the same song structure. What really set this release apart for me was the atmosphere. Anyone can make heavy music, but heavy music that has appeal and a vibe is not as easy to create. If you like music that is intense and haven't heard this yet, it's definitely worth your time.

Here is a band that has taken a few shitty reviews. This New Zealand based outfit fits into a type of garage rock sound, but is far from shitty. You have to understand what they offer. The music is unpolished and at times reminiscent of old Deep Purple or maybe a touch of classic Nugent. What I really like is the raw feel that the band play. This style is very easily transfered to the live experience. It's a great approach. I don't however want to pidgeon-hole this band as a clone of the aforementioned. There is a bit of their own personality added in especially in the vocals. I also hear a bit of the same sound that The Rods embraced. The one common element that exists between all of the bands as well as The Datsuns is that classic rock feel. Raunchy guitars and lots of attitude. Some of the tracks I liked include 'Sittin' Pretty', 'Lady', 'What would I know', 'At your touch', 'Fink for the man' and 'In love'. I think that a few of the press articles I have read are definitely a bit unfair. The band have set out on a course and have achieved what they set out to do. Make a decent rock record.

Overall

Like I mentioned, this band has been unfairly attacked by a few in the press. For those like myself who have been listening to the sounds of hard rock for a very long time, it is apparent what this band represents... garage rock sounds. There is plenty of attitude to go around and if you give them a listen, you might just like what you hear.