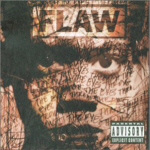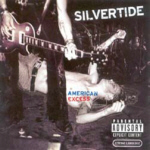 Flaw-Through The Eyes

     ©2001 Universal Records

Silvertide-American Excess

             © 2002 J Records

Every now and then a band comes along that displays pure energy and really defines what rock and roll is about. Silvertide is the latest of these bands. What is amazing is that these guys are young but really deliver the goods like they have been doing it awhile. This release is an ep containing 3 tracks that really kind of serve as an appetizer of possible things to come. 'Mary Jane', 'Beware', and 'To see where I hide' are the titles and are all really consistent in nature. The band reminds me of the first Black Crowes record meets Buckcherry. There is alot of piss and vinegar on this release and it really leaves you wanting for more. This release is a real breath of fresh air. As a matter of fact, maybe it is just the thing to kick off a new revolution.

Overall

This really is some good stuff. The flashy solos are here. The attitude is in plenty. You really just want to hear them. The good news is that you can download this ep at the bands official website. So what are you waiting for?? Keep an eye out for these guys!

I have been listening to Flaw ever since I heard them on the 'xXx' soundtrack.  The song 'Get up again' piqued my interest to the point that I spun a listener in a store. I made the purchase and the album has really grown on me to the point that I feel it is worth mentioning. The band can be as heavy as anybody, but at the same time have the ability to be very melodic and accessible such as tracks like 'My Letter', 'Best I am' which is probably my favorite, and the atmospheric yet melodic closer 'One more time'. You also have to check out the acoustic based version of 'Only the strong' that is hidden after the last track. It shows how multidimensional this band can be versus alot of their counterparts. Make no mistake, these guys are more modern than anything. but this album is an absolute sleeper. Some of my other favorites are the heavier version of 'Only the strong' which opens the album, 'Whole', 'Amendment', 'Scheme', 'Inner Strength', and 'Reliance'. This album is about as consistent as they come and really is presented well.

Overall

This album is great. I have been spinning it alot and really am not tiring of it at all. I really like the bands melodic side. The stuff they do that is melodic is some of the best stuff I've heard in a while. The band can also stay up with all of the current domestic acts, but that melodic side makes them special. Recommended!