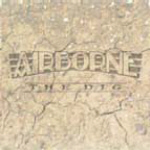 Airborne-The Dig

© 2003 Rewind Records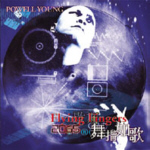 Powell Young-Flying Fingers

              © 2002 Lion Music

Another great reissue from Rewind comes in the way of Airborne's never released second disc. This release has quite a story behind it. After losing label support after the bands first album they recorded the songs on this record plus some. The album has never seen release until now. As a matter of fact, this album sounds pretty amazing considering the condition of some of these songs as well as some of them not even being completed. The tapes were floating around in a box for the last 20 years or so. This does give some limitations to the sound, but as mentioned before, it still sounds good. This album reminds me alot of the good early 80's era. At times they sound a bit like Styx, and at others like Streets. It really is unfortunate that RCA didn't go after this back in the day because it really had potential for the time era. Granted, this release is gonna find it's audience with it's current release, but it could've been pretty big. For those unaware, this release features most notably Beau Hill. Fans of 80's hard rock will remember him as a very reputable producer. As a matter of fact, if I hadn't heard a band before, but it had his name in the production, I bought it. This is another good chance to hear Beau as a musician and hear where his creativity was at.  Some of the tracks that quickly became my favorites include 'Neon Hotel', 'Stranger', 'Livin' on the inside' which reminds me of Styx, 'Talk to me', 'Whenever I'm with you' which is probably my favorite, 'Say Please', and 'Get it while you can. It is important to note that if you like this era of music, most of the tracks are downright catchy. Rounding out the band on this release is Rick Allen on Bass, Gary Pavlica on Drums, and David Zychek on guitar.

Overall

If you bought the first Airborne then this really is a no brainer. The album is complete and production did wonders on this. The music is very solid coming from the era it did and really should have appeal for most fans that dig hard edged music. Very nicely done and recommended.

One of Lion Music's latest signings is Chinese shredder Powell Young. The album consists of 12 intense instrumental numbers that are rock based. One might thing when they hear the term instrumental that it is gonna be more of the Malmsteen classical thing, but in this case it's not. It's interesting to hear a more Western sound coming from a great guitarist from China. While there may not be anything of revelation other than the fact that this guy is pretty good, the album is a good listen and his skills are definitely honed. The songwriting is equally good but is definitely going to be more geared to those who dig the technical aspect of music and guitar playing. As far as who you would compare Young to, I would say Satriani to a small point in some of the composition and sound but Young has a bit more of a rough edge to it. Looking at some of the songs that catch my attention, they are all actually pretty good. If I had to single some out I would include the Chris Poland sounding opener 'Run to Space', the crunchy rocker 'Highway 66' which is a tribute to Bob Dylan, 'Lonesome Loner', the clean sounding 'In the center of love', 'Flying Fingers' and 'Screaming in the Storm'. All in all a pretty decent record.

Overall

While this disc may not appeal to everyone, those who like instrumentals and technical guitar sound will probably dig it. Compositions are good and production is adequate although I would've liked a bit bigger sound.  Good stuff anyway!