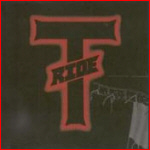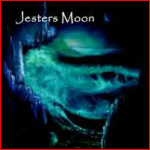 T-Ride-T-Ride

© 1992 Hollywood Records

Jesters Moon-Jesters Moon

        © 2002 MIB Music Publishing

If the timing would have been better, you could have expected big things from San Francisco's T-Ride. I felt compelled to write this review due to the fact that it has become one of my all time favorites. The albm currently is a bit harder to find due to it's being out of print, but the search is worth the effort. The word to describe this 1992 release is innovative. Grunge was picking up speed with the likes of Nirvana among others and really, Metal could really go either way. The emphasis basically went with Grunge and T-Ride's masterpiece seemed to fade to obscurity. It's really too bad because this album really had a fresh feel and still stands the test of time very well. The band consisted of Dan Arlie on Bass and Lead vocals, Jeff Tyson on guitar and backing vocals, and Eric Valentine on drums and backing vocals. Valentine also handled production duties on this album. The music on the album is influenced by one of rocks greatest acts, Queen. You can think of T-Ride as more of a modern Queen, but don't pidgeon-hole these guys as just another Queen clone. Remember, they are influenced by. The actual influence comes through in the structure and approach. Just as Brian May could really solo when he wanted to, he only did where necessary. Tyson took the same approach. Jeff Tyson studied under Joe Satriani and really was one of Joe's favorite pupils. Tyson is very disciplined and feels that the music needs to come first before the individual musicians need to show off. The band was very creative with tracks like 'Zombies from Hell' or 'Backdoor Romeo'.  Both of these tracks led to videos on Mtv. Other tracks that solidify the listen include the humorous 'You and your friend', the groove rocker 'Hit Squad', and one of my favorites 'Bone Down'. The album is pretty complete in quality terms and is nothing short of brilliant in my opinion.

Overall

If you can dig this album up, you will be happy you did. Check the used cd outlets. I actually heard the band for the first time with the Headbangers Ball video 'Zombies from Hell' and was floored. This band was very different and unique for their time and if my wishes ever come true, maybe we can talk them into a second album. A classic mastrpiece indeed!

If you are looking for another more metal oriented release that provides a journey through sound, Jesters Moon is a good one to spin. The album features Wild Dogs Matt McCourt guest vocalizing on the track 'No Clue'. When I mention a journey in sound I mean that quite literally. The albums with the intro 'The Battle' and then goes into the metal oriented 'Devils Eyes'. 'No Clue' follows with the same intensity. What is interesting is the classic feel of the bands sound this far. It reminded me a bit in places of maybe bands like Shok Paris or the such. The album really changes up with the track 'User' that maintains a thick sound and intensifies from a much milder beginning. Probably my favorite track of the album i 'Amnesia'. This track presents a different angle to the band's writing. The song is much more progressive than what has been heard so far. The track is very atmospheric and maintains an edge. It clocks in at around ten minutes and to me never gets boring. 'You're on your own' is a good mix of the previous tracks. Another beauty is 'Destination Known' which starts off sounding like something off of 'A momentary lapse of reason' from Pink Floyd, then picks up a bit and levels. Getting back to the chugging rhythms is 'Man in a glass' and the album closer 'Backstreets'. The latter has a great mix of style which once again shows the band is not entirely predictable. One thing is for certain. If you think you are gonna peg these guys early in sound and style, you'd be totally wrong. A good heavy release with some very atmospheric elements added for extra dimension.

Overall

I was really surprised at the quality of this release. When you look at the release up front, you feel that you know what is coming, but what makes it more fun than expected is the low predictability. Some of the music is straight forward, but there is some stuff that will really surprise. A good metal oriented indie release. Nicely done!