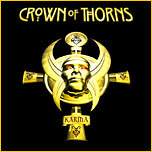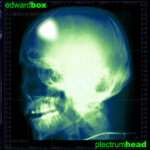 Crown of Thorns-Karma

  © 2002 Voodoo Island Records

Edward Box-Plectrumhead

               © 2002 Lion Music

I was going through my reviews on the site and was kind of surprised to see that I have not reviewed anything by Crown of Thorns yet. This was a surprise due to the fact that I really like this band. Crown of Thorns features former Plasmatics member Jean Beauvoir. If you are not familiar with these guys, don't expect the Plasmatics. This band writes some very good melodic AOR. The bands latest effort 'Karma' is once again another top notch release and one of many. The band cover some good ground with this release. The opener 'Believer' is going to set th tempo for the album. The song is pretty crunchy in it's delivery. 'Gotta get next to you' stays in the tempo with a bit of guitar snarl and very good chorus lines. 'Til you've had enough' rocks in the same tempo and once again has a great chorus. Beauvoir's vocals sound great. The first three tracks really show consistency. One of my favorites on this album is the George Harrison penned track 'My Sweet Lord'. Beauvoir does a good job of updating the sound, but not straying from the original. Moving on, you get a great duet with Doro Pesch in 'Shed no tears'. This track is the lightest so far and one of the best. 'Before it slips away' and 'Let's start over again' are very typical of the Crowns from the last few albums. Very melodic mid tempo numbers. 'I'm Sorry' slows the tempo down again due to its nature as a ballad. This tune is a gem and really showcases Beauvoir's vocals. Picking the tempo back up for two more numbers are 'Alone again' and 'Keep on Survivin''. The album finishes out with another ballad in 'Once in my life'.  This album has alot to offer. Good rockers and excellent ballads.

Overall

Jean Beauvoir really knows what works and doesn't stray much from the formula. I have decided through album after album that it is the consistency that Crown of Thorns displays that makes it an easy decision to buy each subsequent album. This album as mentioned before delivers. Really no weakness to be found. This one is definitely recommended!

Edward Box hails from the Uk and really has put together not only an interesting album, but a fun one to boot. If you dig your instrumental albums on the heavier side, then this review is for you. Box delivers his music with some serious riff orientation which is probably obvious on the opener and title track 'Plectrumhead'. The music is a bit like Chris Poland's Metalopolis release at times. The guy loves to solo, but not to the point of boredom. Besides the riff rocking is some more melodic stuff like 'Closer' which may be reminiscent of Satriani. 'Blue Skies Above' hits the same way as does 'Frequencies' although from a different angle and much shorter. To mention more of the heavier side you would have to include 'Stratosphere', '130R' which really sounds like something off of Satriani's 'The Extremist', 'Five Knuckle Shuffle' that leans more to a Steve Vai sound, and 'Assegai'. The heavy stuff is really fun to check out due to the flow of emotion. It's a different kind of emotion however. A kind of emotion that is jacked up on adrenalin. 'Bone Cutter' closes this album in a heavy atmospheric vibe. There really is a good mix of melodic and heavy which gives the album good balance.

Overall

This album is one of those that offers quite a bit to the listener and it's all enjoyable. Box is a very capable musician as well as a songwriter. Even though the music is instrumental in nature it shouldn't be overlooked. I know how some fans are. If they hear that it is instrumental they tend to shy away. Don't do that with this release because the music will keep your attention without needing a vocalist. Another great Lion Music release!