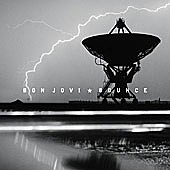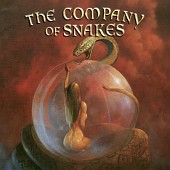 Bon Jovi-Bounce

© 2002 Island Def Jam

The Company of Snakes-Burst the Bubble

                      © 2002 SPV/Steamhammer

Gone are the glory days of the '80s. Few bands have been able to maintain their hold on the market as Bon Jovi has. It probably has a lot to do with the melodic nature of the bands music. Melodic music has always and will always have a place in the market. Trends come and go, but the melodic music lives on. 'Bounce' is the latest chapter of the Bon Jovi story. The album has a few groove oriented tracks such as the opener 'Undivided' wheach has deep meaning for the New Jersey band as well as all Americans, and the catchy 'Everyday' which has hit potential. There really is a lot of melodic stuff on this album such as 'Joey', 'Misunderstood', and 'All about lovin' you' which are actually back to back. To end this momentarily is 'Hook me up' which has some pretty dark sounding guitar work but overall is very upbeat and one of the most solid tracks on the disc. It would be safe to say that the album is about 50/50 rock and soft. The quality of the album is pretty consistent and really finds the band comfortable with what they have been doing in the last few albums. Not a lot of noticeable differences, just same quality. If you like your rock a bit lighter but not watered down, this will most likely work, but I probably didn't have to tell you that.

Overall

Well, another good release of quality rock from this longtime artist. I have been listening to the band from album number one and feel this is a consistent release. If you are looking for a harder sound that the band had early on.... well, they were never really hard, but you know what I mean, this one might be a bit light. If you are ooking for great songwriting, this will definitely suffice.

The company of Snakes is a band with a collection of former Whitesnake members from long ago. 'Burst the Bubble' is the bands latest and first studio release and features 15 tracks of what I classify as just good old rock and roll. Company of Snakes also features Snakes in Paradise vocalist Stefan Berggren.  To categorize this album you would look to a '70s rock sound with a good blues influence. Maybe a bit of Bad Company. You even get a bit of the early era Whitesnake sound which shouldn't come as a surprise. Getting to the core of the album, namely the music, it's pretty good. The band drive the message home with their capabilities. Good songwriting mixed with decent atmosphere make for an upbeat release. Some of my personal favorites include 'Ride, Ride, Ride/Run, Run, Run', 'Burst the Bubble', the melodic 'What love can do', 'Hurricane', the blues tinged and appropriately titled 'Back to the Blues', and 'She'. The track lineup is pretty consistent which provides a good listen start to finish. For those unaware, the former Whitesnake members include Neil Murray, Bernie Marsden, and Micky Moody. There is also a guest appearance by Don Airey.

Overall

This is a very good release from a band of very seasoned musicians. Don't look at this release as a bunch of musicians relying on former successes to do the talking. These guys are clicking on all cylinders and writing music that has a renewed feel with some very good '70s influence. If you dig this sort of thing, you'll want to check these guys out!