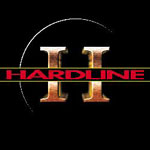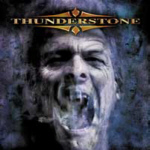 Hardline-II

© 2002 Frontiers Records

    Thunderstone

© 2002 Nuclear Blast Records

It's been quite a while since the debut release from Hardline was released. 'Double Eclipse' was actually released 10 years ago and was released in the era of the birth of Grunge. I believe the band was still able to gather a decent fanbase but unfortunately broke up. Hardline's second album is definitely one of the most anticipated in recent memory. With the album now in retail, it begs the question 'How is the new album and was it worth the wait??'. The album in my opinion is definitely an extension of the bands debut and is very similar in quality. The band release a mid tempo album with a few rockers such as 'Hold me down' which has an excellent groove and chorus, 'Do or Die', and the riff-oriented 'Way it is, Way it goes'. None of these tracks are overly heavy however. Probably the best part of the album is going to come from the more melodic side with tracks like 'Y', one of my favorites 'Face the Night' which easily could have been on 'Double Eclipse', 'Hey Girl', or 'This Gift'. This album really has all of the qualities that make a good hard rock record.

Overall

To answer the question, yes, it was worth the wait. The band doesn't just sound like it jumped on the bandwagon and released a failed comeback album. This album is an extension of the first album and is of very high quality. The down side to all of this is no domestic release so far. It is currently available through Frontiers Records and can be found through an importer. The album has something for everyone. This release comes highly recommended! 

Every now and then a reader of this website will tip me on a great release. It gets pretty tough to keep up on everything out there and sometimes these little hints are nice and helpful. The latest tip recieved was on the Finnish metal band Thunderstone. You know, Finland really has become a hotbed for metal in recent years. Thunderstone is one of the best and in some ways is comparable to Stratovarius, but not totally. Timo Tolkki also makes a guest appearance on the track 'Like Father, Like Son'.  If I had to pick a cross of bands to describe I would go definitely with Stratovarius, but would have to say that Pretty Maids or maybe a bit older PC69 added in might sum them up. One thing is for sure... this band really sounds great. There is a maturity here that one wouldn't totally expect in a younger band in the songwriting. Technically the band is proficent as well. 'Will to Power' is a good example. The song has an epic feel but is disciplined and presented well. The band does throttle the senses from a tempo stadpoint on tracks like 'Let the Demons free', 'Like Father, Like Son', or 'Me, My Enemy'. You are also treated to a melodic side on tracks like 'Spread My Wings' or 'Weak' and the rockers that contain an equal portion of melody such as 'Virus', 'Worlds Cry' and 'Eyes of a stranger'. The band has really put together one of the years finest releases.

Overall

This album will be seen in my picks in the near future for sure. All the pieces to the puzzle fit perfectly with this band. Thunderstone has done what few others do, became a contender with the veterans in my opinion. The good news is that this album is available domestically so be sure and check it out! It comes very highly recommend. Hats off to Penny for the tip!