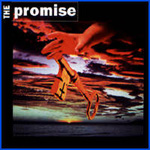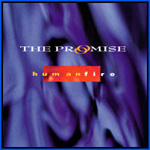 The Promise-S/T

© 1995 Now and Then

The Promise-HumanFire

       © 1999 Frontiers Records

Before Ultrasound 2000, I wasn't as familiar with The Promise as I should have been. These guys blew me away!! I picked up both releases following the performance and have been spinning them quite a bit.

The self titled release has some very cool stuff on it. The music is heavy, yet very melodic. This is what great albums are made of. Lot's of great songwriting and very skilled musicianship.

Tracks like 'You are the one' and 'Don't keep me waiting' showcase  great choruses while 'End of the game' and 'Restless' show a heavier side of the band. The album finishes in grand style with the brilliant closing track 'Silver lights' which checks in just over 9 minutes. Building from a mysterious opening into great aor, this track is awesome!!

This is a great album and will appeal to AOR fans big time. It's a shame that there is not any U.S. distribution, these guys should really be in the big leagues.

The Promise follow up their great self titled album with a monster of an album in 'HumanFire'. This is an AOR lovers dream, yet will appeal to heavier fans as well.

The production on this disc rocks! The album seems a bit more dynamic than the self titled disc. The sound is rich and full. Definitely a progression in sound displayed on this release. If you are a fan of the first disc, this will surely not disappoint.

There is a very good mix of songs contained on the album. The opening track 'Let's talk about love' rocks you and really sets the tempo for the rest of the album. If the slower side is your thing, 'Hold on to love' and 'Let the night go on forever' will satisfy. I am also a huge fan of tracks 'Only a woman' and 'Arms of a stranger'. Both tracks check in over 7 minutes each with the latter being closer to 9 minutes.

This album is brilliant! In my opinion, it should rank high with classics like Journey-Escape and the such. Get out and get this one, it's a must have. This album has the content that should make The Promise huge!!