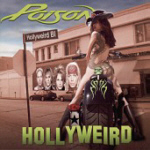 Poison-Hollywierd

© 2002 Cyanide Records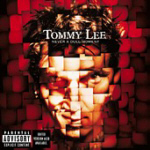 Tommy Lee-Never a dull moment

                       © 2002 MCA Records

Poison has really done well for themselves. With a series of platinum albums including the greatest hits package that did so in a very unfriendly time for their style of music, the band has perservered. C.C.'s back on board and is singing a few tracks once again, but where is the band musically?? Well, the same sound is there, but the guitar sound is a bit tougher sounding as is evidenced by the opener and title track 'Hollywierd'. The band retains their typical approach with some tongue in cheek, but the music is not quite as accessible. Let me explain. You know it's Poison, but if you are looking for hits, you might not find them. The band seems to have approached this album with a bit of a different flair. Maybe a more deeply rooted effort.  Looking at some of the music you get an appreciation for what they are about. There is a cover in 'Squeeze Box'. The three tracks that C.C. sings are quite catchy. He sings 'Emperor's new clothes' and his version of 'Home'. The band recorded 2 versions and lyrically you have Brett's story and C.C.'s story. Both are fun to listen to. Other tracks that may sound familiar due to the unique Poison sound include 'Stupid, Stoned & Dumb', and 'Devil Woman'.

Overall

While maybe not as accessible as the first two albums, this album still has it's merits. It's honest in it's approach and easy to get. The Poison sound is alive and well and will provide some new material for the tour. That is one of my biggest complaints is how the bands of the last few years tour off of old material. Not Poison this go around. If you haven't seen these guys, pick up the album and enjoy a great show. Pure entertainment only the way Poison can deliver it!

Tommy Lee is back. In more ways than one. With the new release comes a bit of a renewed sound. This isn't Motley Crue, but it isn't Methods of Mayhem either. This is Tommy giving it from the heart. This album just comes across with more feeling and meaning. It's a bit funky in places with some catchy guitar work. What I found interesting was the every other song is melodic thingy. That's right. The album opens uptempo with 'Afterglow' and then gets a little melodic with 'Hold me down' which really is becoming one of my favorite tracks on the new album. The next track 'Body Architects' picks the pace back up with a bit of a hip hop flavored romp and then returns to melody with 'Ashamed' which is one of the finer moments of the album. Backed by orchestration, Tommy really gets this track to work well. Picking back up again is Tommy's version of the Bowie classic 'Fame' which is pretty funky sounding and very cool. Once again we slow down a bit with 'Blue'. 'Sunday' picks back up and has a pretty cool vibe to it. Very interesting sound on this one. 'Why is it' is the last slowdown as the album really ends on a heavier note. The remaining tracks pack a punch. Also on the disc is a interview video as well as the video for 'Hold me down'.

Overall

If you are looking for either Methods of Mayhem or Motley Crue, you just aren't going to get it. I feel this is a pretty enjoyable and honest approach from Tommy this go around. He handles vocals and some of the guitar work on the release. The album is definitely geared to a more modern sound and doesn't hit anything traditional, but does work. If you bought the last Methods record and are thinking that is what you'll get, you'll be wrong. I went in with lower expectations and came out with a smile. Tommy has released a pretty damn cool release this time around.