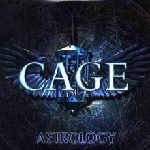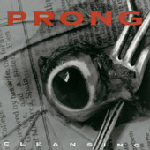 Prong-Cleansing

© 1994 Sony Entertainment

Cage-Astrology

© 2001 World War III

The Info

N.Y. based Prong made some big noise on the scene a few years back including having some of their music from the album 'Beg to differ' as the Headbanger's Ball intro music. Kind of miss those days. I would say that the time era that this band was tearing it up in was one of the last great frontiers in Metal music Stateside. Sure , the music is still around in the underground, and it's still every bit as good, but there was just something very cool about this act that sets them apart. 'Cleansing' was one of the bands best efforts and saw release back in the Metal unfriendly year of 1994.

The Music

In a nutshell, these guys were pretty damn heavy. The music is intense with a fair amount of attitude. Add in a funk beat here and there and what you have is a pretty catchy package that will cross over to other boundries. Now this isn't to say that this is overly experimental and probably won't work for you, because take my word for it. Most that hear it really dig it. Some of my favorite tracks include 'Who's fist is this anyway', 'Snap your fingers, snap your neck' which is one of the catchiest tracks the band has ever done, the crunchy 'Broken Peace', 'Out of this misery', and 'Home Rule'. This album however is pretty consistent and can definitely be spun without the chapter select button. The album was co-produced by Terry Date which is never a bad thing considering his resume.

Overall

A lot of people are already familiar with these guys, but if you aren't, these guys are a good bet. They have  fairly unique approach to their songwriting and claimed a fair amount of fans along the way. A lot of online vendors pick this album as the bands must have and it is highly recommended here as well. Don't miss this one!

The Info

Cage is a California based pure Metal act that is not to be confused with Tony Martin's band of the same name. This is the band that I saw play live at the last two Ultrasound conventions. These guys embrace metal in it's purest form. Music to assault the senses with. It's been quite some time since a band this intense and metallic has throttled the L.A. Metal scene. 'Astrology' is the bands second release and was issued in 2001. If you have been missing your Metal the old school way then read on because you're gonna dig this one.

The Music

Out of the gates this album starts like a raging pit bull. Sean Peck's vocals are over the top and the dual guitar attack will grab your attention in a hurry. 'The final solution' is solid in every way. Consistency is one of this albums best attributes. Heavy, heavy, and more heavy. Influences and sound reminiscent of Judas Priest and Iron Maiden with the bands own personality evident as well. Other favorite tracks include 'Echelon', 'Root of all evil', 'The trigger effect' which shows Peck's range off a bit, the atmospheric 'Souls and Flesh', my personal favorite 'Broken Dreams' with it's great metallic sound, and 'Vandalize' which covers a lot of ground. This is one of those albums that the die hard true Metal fan has been longing for. This band has been called 'America's best kept secret' and it's no wonder why. The band is really making some noise and is ready to shake your foundations!

Overall

I can attest to the fact that this band is very solid live as well as studio. There is a lot of energy pouring over with these guys that has been missing for some time. The album is hard driving, not just in tempo but in substance. Definitely check it out!