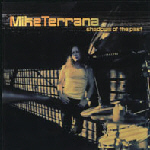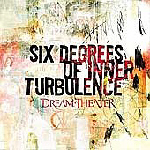 Dream Theater-Six degrees of inner turbulence

                              © 2002 Elektra Entertainment

Mike Terrana-Shadows of the past

                  © 2002 Lion Music

The Info

Just when you think you have Dream Theater nailed down, they blow you away again. 'Six degrees' is a 2 disc set of all new studio material. I remember my recent chat with James LaBrie and him talking about how heavy this release was going to be. He was not definitely not fooling around when saying that. This album covers a lot of ground and makes a profound statement about the solidity of the band as a unit.

The Music

This album wastes no time in getting to the point. 'Glass Prison' is typical of the bands approach, but is much heavier. Definitely a favorite of mine. Changing gears a bit in tempo is 'Blind Faith'. This particular track is very atmospheric and progressive displaying what this band does well. 'Misunderstood' is a gem. Very melodic and instantly memorable. Entering the political arena is 'The Great Debate'. Talking about the stem cell debate shows the bands political awareness. I was particularly surprised at how quick the band jumped on this debate as it was still fairly new in the press as far as the country's leadership getting involved was concerned. The song is structured beautifully with all of the progressive elements and tempos. Closing out disc one is 'Disappear'. This final track is atmospheric and moody. It is driven purely from a melodic sense and shows the lighter side of the band. Moving to disc two, we get the 42 minute title track which is broken into eight parts. There is a lot to offer most fans throughout this track. From the orchestrated opening through the heavier parts like 'War inside my head' and 'The test that stumped them all' up to the closer 'Losing time/Grand finale'. Where the first disc treads some new water, but does it well, the second disc is definitely what the fans come to expect from this amazing band.

Overall

This album is definitely in contention for album of the year honors. Just when you think Dream Theater has hit the peak, they surprise you again and again. If you haven't checked this disc out, wait no longer. It is absolutely brilliant!

The Info

Mike Terrana has really built quite a resume to this point. From his early days with Hanover Fist through more recent projects such as Axel Rudi Pell, Rage, and Driven. His drumming style has continued to mature and Mike has become very sought after for many. This particular solo album is  a retrospective of sorts and a bunch of unreleased material from throughout Mike's career. On to the music....

The Music

There is a wide variety of music on this album. We already know wat Terrana is capable of from a Metal standpoint. but what about other styles and techniques?? One of the points Mike makes in his liner notes is that this album is not necessarily a drum showoff. He incorporates many elements to present a great vibe and the drums are just the icing on the cake. 'Pleasure Cube' opens with a bit of a Funk/Jazz vibe. As a matter of fact, this album doesn't really play into a Metal groove much. 'Anteres' continues a bit of the same as the opener, but 'Samantha' slows down even more with excellent melodies as does 'Shadows of th past'. For a mix of Jazz and Latin check out 'Rio'. There really is a lot of different vibes happening here. The album wouldn't be complete however without a bit of excess. The final track 'Communion' is a live drum solo recorded in Holland on Mike's most recent tour. Clocking in at over 11 minutes, it is truly impressive. Rounding out the cast of musicians is Kevin Chown, guests like Steve Lukather, Brian Lord, and many more.

Overall

This album may not appeal to everyone due to it's instrumental nature or it's style, but if you respect great musicianship and drumming, this is very cool. Mike commemorates 30 years in the biz and definitely shows us why he has made his mark and has become one of the most respected drummers in our day. If you have a wide variety of taste, definitely give this one a spin!