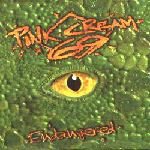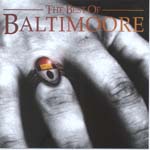 Pink Cream 69-Endangered

          © 2001 Massacre Records

Baltimoore-The Best of

           © 2001 Lion Music

The Info

Pink Cream 69 really has become one of the most widely recognized hard rock acts in recent years. Former frontman Andi Deris moved on to Helloween and David Readman filled in nicely. The band did expirement with their direction and sound but returned to their original sound. 'Endangered' is another one of the albums from the return.

The Music

The music on this album is exactly what the fans will want and expect. The band doesn't really tread any new direction, but that's not always a bad thing. If you'll remember the U.S. scene in the early 90's, the bands were following trends instead of setting them. Pink Cream 69 knows where they are the strongest when it comes to their music and this is evident by the offering this go around. Music is typically mid-tempo in nature only slowing down on 'In my dreams' and I wouldn't really call that one slow. Some of my favorites include 'Shout!', 'Enslaved', 'Trust the Wiseman', and their version of the Who classic 'Pinball Wizard'. I found the music very consistent throughout and not really anything weak to be found.

Overall

If you like your music served up melodic with a hard edge, this is definitely your cup of tea. I probably won't have to tell most that this is a great disc for your collection. The band has already built a great reputation for writing great music and that is really what makes it decisive.

The Info

A 'Best of' compilation that includes material spanning the history of the band. The songs however on this release are rerecordings of the originals presenting them with a new enhanced sound featuring todays technology. Some may remember Ian Haugland from Europe. He is playing with Bjorn Lodin and Baltimoore now and was involved in the recordings.

The Music

So where would you go in this part of the review?? The angle I will take is the sound and overall presentation. If you are already familiar with Baltimoore, then this release is nothing too new with the exception of the revamp in quality. Not to say the original recordings were weak by any means, but sometimes it is cool to hear the music updated. The track listing is good with some of my favorite Baltimoore tracks included. 'Ballerina', 'Day to come', and 'Memories calling' are here. How about 'Take me to the top' and 'Try change to better'. I think you get the point. The band sounds great and Bjorn really comes across great vocally. The music is rock based for those who aren't aware. You'll get some organ and classic rock sound here and there. You would be safe to classify this one as a melodic hard rock album with a classic feel.

Overall

I really like Baltimoore. I think the band is hitting on all cylinders which is great as they go into the next studio release. If you want a good representation of what Baltimoore offers, this is a good place to start. Definitely give it a spin!