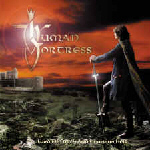 Rhapsody-Rain of a Thousand flames

                  © 2001 Limb Music Productions

Human Fortress-Lord of Earth and Heaven's Heir

                                 © 2001 Limb Music Productions

The Info

Rhapsody has quickly become one of the most prestigious and well recognized of the melodic power metal movement. Hailing from Italy, this 5 piece band seem to know no limitations or boundries. 'Rain of a thousand flames' is a specially priced album of that will be leading to the new full length album due very soon. This release for being considered mini of sorts still clocks in around 41 minutes. Not quite as short as one might think

The Music

The songwriting on this album is very good as usual and will please the fans as well as building even more of a fanbase. Words like 'Majestic' come to mind when thinking of a description of the sound. 'Queen of the dark horizons' sounds like something you would hear in 'Excalibur' or 'Braveheart'. Soundtrack sounding stuff. That particular track covers a lot of ground and tracks in at over 13 minutes. The album also has a section called 'Rhymes of a Tragic Poem-The Gothic Saga' which consists of the final four tracks. The thing that this band does well is paints a visual portrait through their writing style and music. There is a lot of dimension to it. I feel the album is very consistent with what the band has previously offered in style and will not disappoint anyone who had hoped for this.

Overall

What more is there to say?? Great music once again by a great band. We need to see some of these caliber of bands touring the States and making some big noise. This album is an interesting move from the band considering the new album that is due in the not too distant future. Definitely give this one a spin.

The Info

Hannover, Germany based Human Fortress is really turning some heads including former Victory guitarist Tommy Newton. The album was produced by Newton who is really racking up some great productions on his resume'. The music is great mlodic based hard rock with a fair amount of bite. Doesn't really fit in the Helloween mold but does have some similarities. One thing is certain, this is a very solid band.

The Music

The music on the album really stands tall. The album sounds great and offers some quality tracks that become instantly memorable. There is a certain precision on the album that is amazing to hear due to the band being relatively new. These guys sound like they have been playing together for quite a while. Some of my favorites include 'Under black age toil', which has background vocals similar to 'Heaven can wait' by Iron Maiden, 'Lord of Earth and Heaven's heir', the rocking 'Divine Astronomy', the ballad-esque 'Forgive and forget', 'Damned to Bedlam', and 'Little flame'. It's really hard to just pick favorites on this one because they are all very good. If I was to try to pick the bands sound, I hear some Vanishing Point in them, a bit of Maiden, and maybe some traditional hard rock elements as well.

Overall

This is really a great release. I love to come across these types of acts. Very melodic yet can be aggressive, but the main element is discipline. Limb keeps finding these bands and keeps building a great roster. This title comes highly recommended!