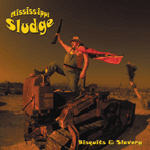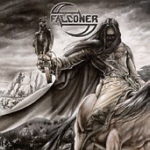 Falconer-Falconer

© 2001 Metal Blade Records

Mississippi Sludge-Biscuits and Slavery

                   © 2001 Record Heaven Music

A few notes

Falconer is a Metal Blade artist that really knocked my block off. They come off as a classic Helloween style power metal band with a singer who reminds me a lot of Gary Hughes from Ten. Sings very good in that lower octave. The music is aggressive yet very melodic. Gotta love that artwork on the fron cover. It's getting pretty easy these days to figure a bands sound by the cover. Seems that if they spend a fair amount of time providing very good artwork, the album typicaly parallels that.

Standout Tracks

Upon the grave of guilt-Excellent opener and definitely my favorite. Adrenalin pumping metal!

Heresy in disguise-Very good traditional metal feel. Very good mix of metal and punch.

A quest for the crown-Another crunch rocker. Keeps this disc consistent. Very chunky.

Royal Galley-Fastest song this far. Still retains the melody. Good even mix. Tight.

Substitutional world-Another furious track. Very mean guitar sound. Like the orchestrated sounds in the mid section.

The past still lives on-Good bass driven track. Very smooth solo. Good emotion throughout.

Overall

I bought this album after seeing it mentioned somewhere. Wasn't totally sure what to expect although I had a pretty good idea. This album really was a lot more than expected. Solid musicianship and good vocals. Songwriting isn't too shabby either. It is available domestically and is recommended from me for fans of the power metal genre.

A few notes

How about some very gritty southern influenced rock 'n roll?? The Sludge really pack a whallop and are comparable to bands like The Black Crowes or The Four Horseman. There are ties to other known bands as well. A.J. Cavelier was also involved in the Diesel Machine project with Halford axeman Patrick Lachman. This is nothing like the brutal sounds of Diesel Machine however. Gotta love the humor in this album too. Just take a look at that front cover not to mention some of the lyrical content.

Standout Tracks

Biscuits n' Slavery-Lot's of slide guitar. Has the cool factor without a doubt. Very catchy groove track.

Dirty Boy-And even more slide guitar. This track reminds me of the Four Horseman. Same dirty sound.

Cabin-Guitar work reminds me a lot of Kings X.  Mid tempo track. Definite redneck anthem here.

Somethin' gotta give-My favorite song. Really like the vocals on this one. Very upbeat track.

Make amends-A.J. Cavelier does some cool dual lead vocals on this track. Song has a pretty good vibe to it.

Porchlight Blind-Very southern feel to this track. Slow driving guitars and tempo. Chugs right along.

Sultry Lady-Has to be the coolest vocals on the album. Like a mix of ZZ Top and some classic Blues artists. Great lyrics too.

Overall

I really like this album. They seem to be far and few between. The influences like ZZ Top, The Crowes, etc. are evident making this a release that you can relate to other artists. There is also a fun element there. Real tongue in cheek stuff. This is however not a comedy album and shouldn't be taken that way. Just has a decent amount of humor involved. These guys really bring the fun back to the scene that has been starved for it for a number of years now. Lot's of slide and Southern??  Hell Yeah!!