On this page you will find some very cool older stuff. A lot of it has never been issued on the shiny disc. Most people will not know much about these bands. Most of these albums were released in the early to mid 80's. If you would like to see more things like this in the site, let me know. Any questions on the bands shown, just email me by clicking here and I will do my best. If you would like to see .wav files or something of that nature, let me know as well. Enjoy!!

Heaven-S/T

This is the brilliant debut. I think these guys were Australian. Great 80's sound from 1982. Heaven is suppose to be back together and recording.

Fav tracks-In the beginning, and The Ballad.


Billy the Kid-Sworn to Fun

This album smokes! Don't know too much about these guys other than the fact that they are very tight and dealt a great album in 1985 via MCA Records. I think the band was named after singer Billy L'Kidd.

Fav Tracks-Rock you up, Go for your guns, and Off with her head.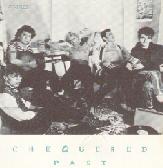 Chequered Past-S/T

This was a very interesting release via 1984 EMI Records. Guitarist Tony Sales is relation to Entertainer Soupy Sales. Clem Burke and Nigel Harrison were from Blondie. Steve Jones was there from the Sex Pistols. Fronting was Michael Des Barres. Although not a pure rock album I feel it is along the lines of Two Steps from the Move Hanoi Rocks. Very catchy and cool.

Fav Tracks-A World Gone Wild, Underworld, No Knife, and Are you sure Hank done it this way.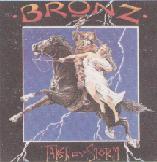 Bronz-Taken by Storm

This was a great AOR album featuring Max Bacon on vocals. With an intensity in the vein of Styx or slightly heavier, these guys had a lot going for them, but never really broke. It was released in 1984 via Bronze Records and was licensed thru Island Records.

Fav Tracks-Send Down an Angel, Taken by Storm, and Night Runner.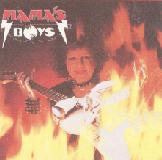 Mama's Boys-S/T

Here is an interesting band. Mama's Boys consisted of the 3 McManus brothers, Pat, John, and Tommy. Yes, that is their Mom on the cover. Pat does play an electric fiddle and it does sound pretty cool in their mix. They released only one album on disc that I know of.

Fav Tracks-Crazy Daisey's House of Dreams, The Professor.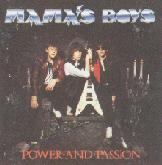 Mama's Boys-Power and Passion

This was the second album by the McManus Brothers. These 2 albums were never released to CD. Power and Passion was released in 1985 via Arista Records. The album was very consistent and well written.

Fav Tracks-Hard 'n Loud, Don't tell Mama, and The Professor II.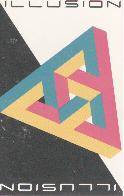 Illusion-S/T

This album rocks! These guys hould've gone somewhere. Te music ranges from great ballads to ballsy rockers. I haven't seen too many copies of this one laying around and to my best knowledge, I don't think it ever saw the light of day on CD. It was released in 1985 via Geffen Records.

Fav Tracks-Get it to go, Bad News, Next to you, Go on your own way.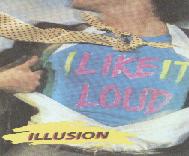 Illusion-I Like it Loud

Here is the second outing from Illusion released in 1986 via Geffen Records. It is fairly consistent with the debut album. I think that this was the last release offered before the band disbanded. It's a shame.

Fav Tracks-I Like it Loud, Call me up, Get to you.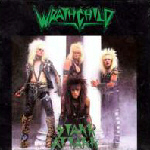 Wrathchild-Stakk Attakk

Before there was American glam there was UK based Wrathchild. Stakk Attakk was released in 1984 via Heavy Metal Records. This band is kinda like Poison and Pretty Boy Floyd slammed together. It's actually pretty good stuff.

Fav Tracks-Alrite with the Boys, Too wild to tame, Tonite, and Law Abuzer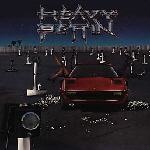 Heavy Pettin-S/T

These guys wrote great tunes, both soft and heavy. The heavy stuff is what I liked. This album had a hint of High and Dry era Def Leppard. Very cool and well done.

Fav Tracks-Victims of the Night, Hell is beautiful, and Devil in her eyes.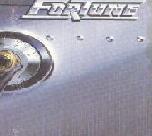 Fortune-S/T

Here is great album featuring members that are now in Harlan Cage. As a matter of fact, some of the stuff off of this album was rerecorded for the Harlan Cage discs. The music is definitely AOR at it's best. The album was released in 1985 via MCA Records.

Fav Tracks-98 in the shade, Stacy, and Thrill of it all.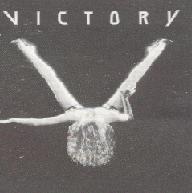 Victory-S/T

Here is a dandy. Victory put out this great debut album via CBS Records in 1985. The original lead singer Charlie Huhn was on this one. The style was definitely a heavy party album. I knew these guys would get bigger. It's too bad I have never seen a reissue of this classic stuff.

Fav Tracks-The Hunter, Chicks on display, On the run, and I'm Down.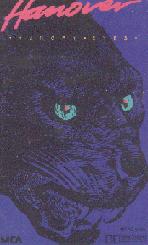 Hanover-Hungry Eyes

This is a monster of an album. It totally amazes me that it generated next to no interest at all. The music has a perfect balance of heavy and yet precise as hell. I would personally like to see a CD reissue, but with no previous interest, I'm sure it is not a reality.

Fav Tracks-Fits ya good, The Maze, Standing six, Metal of the Night, and Rock Bottom.